Ravens' Coach John Harbaugh Calls For New Wide Receivers for Lamar Jackson
Published 01/22/2021, 2:40 PM EST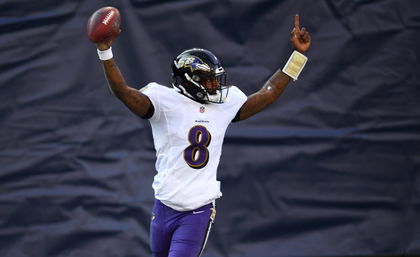 ---
---
The Baltimore Ravens collapsed in the Playoffs yet again. After winning his first-ever playoff game, Lamar Jackson could not help the Baltimore Ravens overcome the Buffalo Bills.
ADVERTISEMENT
Article continues below this ad
The Bills bested them to advance to the AFC championship game. The Ravens' lack of depth at the wide receiver position has been a hotly debated topic in the wake of the game.
Baltimore Ravens Head Coach John Harbaugh spoke to the press recently about making new acquisitions to the team. When it comes to the wide receiver position, Harbaugh understands that the position is a concern for the team.
ADVERTISEMENT
Article continues below this ad
But he will not invite just anyone to the team. He wants players who are committed to the cause to win the Super Bowl for the team.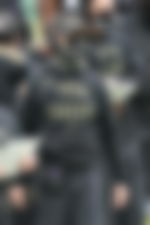 "I'm not going to beg anybody to be here. I'm not a college coach and I don't have to recruit anybody. 'You want to win? Do you want to win? You want to be a part of a great organization, and you want to be a part of a team, and you want to love coming to work every single day, and you're a football player and you love football?" 
Lamar Jackson needs assistance in the offense
Harbaugh does not want players who want to put up solid individual numbers or are only concerned with star padding. He noted that if that is a concern for any player, they can sign with any other team in the NFL and be ready to face them in the next season.
ADVERTISEMENT
Article continues below this ad
He added, "If you're all about stats, and numbers, and your stat line, and how many balls you catch, necessarily, and that's all you care for — then there's a lot of other teams you can go play for, and we'll be looking forward to lining up against you."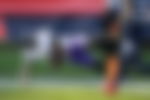 The Baltimore Ravens now turn their attention to rebuilding for the next season. Lamar Jackson has been one of the best players in the NFL over the past few years. But without any help, Jackson cannot lead the team to the Super Bowl on his own.
ADVERTISEMENT
Article continues below this ad
Can the Ravens sign a top-quality wide receiver? They may look to the NFL draft, but they don't have significant prospects in the class. And the free-agent market is slightly shallow for the position in question.