Buffalo Bills Head Coach Sean Mc'Dermott Highlights the One Area His Team Must Improve in 2021
Published 01/26/2021, 1:25 PM EST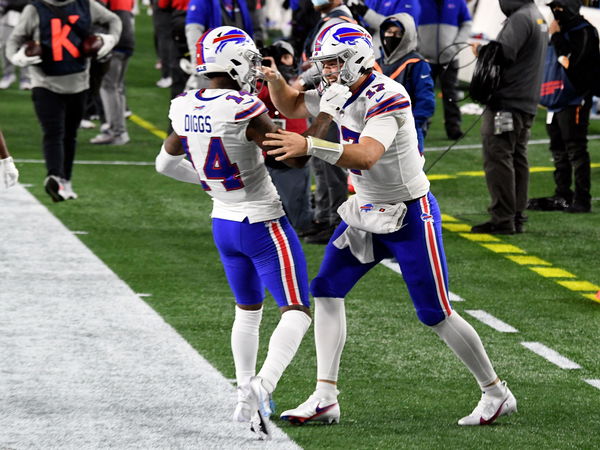 A stunning campaign came to a disappointing end for the Buffalo Bills last Sunday. The Bills were regarded by many as the dark horses for the Super Bowl title this season. Thanks to their stellar offensive unit, the side were a free-scoring juggernaut. But the Bills just couldn't pose a serious enough threat to the defending Super Bowl champions the Kansas City Chiefs in the AFC Championship Round.
Losing out 24-38 to the Chiefs at the Arrowhead Stadium, the Bills' wait for their first-ever Super Bowl continues. But all signs point towards a run for the Super Bowl very soon. Maybe even next year. But to do that, Head Coach Sean McDermott highlighted the one area where his team must improve.
Buffalo Bills run game the key sector to focus on
ADVERTISEMENT
Article continues below this ad
Talking to the media on Tuesday, McDermott didn't get into the details of everything that the team needs to focus on over the offseason but highlighted that the running game is definitely something that they need to work on.
"I can start off by saying we've got to be able to run the football better," McDermott said.
Buffalo were dominant in scoring points from start to finish. Their team led by the mercurial quarterback, Josh Allen, and wide receiver Stefon Diggs were second in the league for total yards.
But when it came to rushing the ball, the team's output saw a dramatic difference. The team was 20th in terms of total rushing yards with no running back getting even close to a 1,000 rushing yards.
ADVERTISEMENT
Article continues below this ad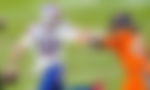 Their main running back, Devin Singletary, was the team's leading rushing threat with 687 rushing yards. In fact, one of their more proficient running sources was quarterback Josh Allen with 421 rushing yards and 8 rushing touchdowns. Those are definitely worrying signs for a franchise built to outscore the opposition.
The Bills' overall offense finished 2nd in the league for points scored. But the contribution of the team's rushing corps to that total was nowhere near the desired figure.
ADVERTISEMENT
Article continues below this ad
One thing is for sure, acquiring a proficient running back will be the top agenda for the Buffalo Bills in the upcoming offseason.