Can a Concussed Patrick Mahomes Return in Time for the Chiefs' AFC Title Game?
Published 01/17/2021, 6:31 PM EST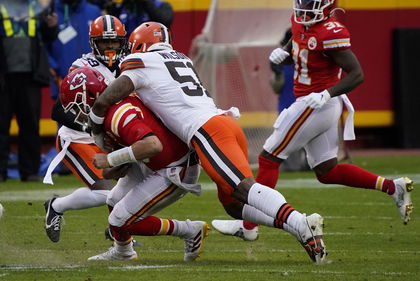 ---
---
With the Kansas City Chiefs now through to the AFC Championship game, the question on everyone's mind is whether Patrick Mahomes will be fit for next week. 
ADVERTISEMENT
Article continues below this ad
The star quarterback took a hit in the 3rd quarter of the Divisional game against the Cleveland Browns and went off the pitch to be evaluated for a concussion.
He stayed out for the rest of the game as he failed to clear a concussion protocol conducted by medical professionals on the pitch.  
ADVERTISEMENT
Article continues below this ad
The NFL has a strict policy when it comes to evaluating players with concussions. The current rules require an extensive list of check-ups before a player is cleared to take the field again. 
What is the current concussion protocol in the NFL?
The league has dedicated spotters to keep an eye out for moments where players pick up suspected concussions. 
The player is then escorted to the locker room to get checked by an independent neurotrauma evaluator who is assigned to each franchise by the NFL. The evaluator conducts a series of examinations which include cognitive and balance tests. 
If a player clears the evaluation, then he is allowed to return to the field. But if the player fails the evaluation, then it's a much more rigorous process to be cleared from thereon.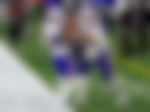 I don't know how much doubt most people would have that Mahomes would play, but if the Chiefs win, he'll spend the week in concussion protocol.

An injury that could very well tilt the Super Bowl champion.

— Peter Bukowski (@Peter_Bukowski) January 17, 2021
The player begins recovery by resting. The athlete can only take part in light stretching activities. Once the player shows further signs of recovery, under the direct supervision of the team's medical staff, the player can progress to graduated cardio activities and balance training. 
From there, the player can progress to contactless training. Once the team's medical staff clears the player to return to practice, the independent neurotrauma expert will also perform an evaluation.
If the independent evaluator concurs with the findings of the team's medical staff, the player is then cleared to return to full practice and games.
Patrick Mahomes, an uncertainty for Conference Championship tie 
ADVERTISEMENT
Article continues below this ad
The NFL is a hard-hitting league, which makes concussions a common occurrence as well. How fast a player recovers from a concussion is not something one can put a date on. Some return within a week, while others can take much more.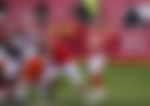 The Chiefs take on the rampaging Buffalo Bills in the AFC Championship tie. And if Mahomes fails to recover in time for the crunch tie, their ambitions of defending their Super Bowl title will take quite a hit. 
ADVERTISEMENT
Article continues below this ad