"Certainly Deserves a Contract" – Ravens GM Has No Plans of Letting Lamar Jackson Leave in Near Future
Published 01/25/2021, 12:08 PM EST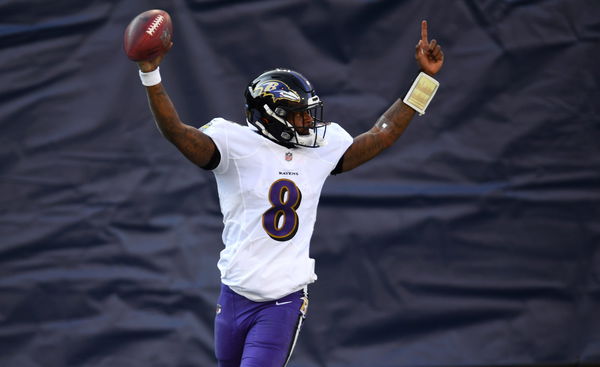 ---
---
Lamar Jackson really set the bar high in 2019 when he became just the second quarterback to win the NFL MVP by unanimous vote. Who's the first, you ask? A certain former New England Patriots player by the name of Tom Brady. So it's safe to say that even at the young age of 24, Jackson is already in elite company.
ADVERTISEMENT
Article continues below this ad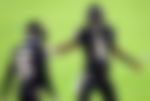 The Baltimore Ravens quarterback led his team to the NFC Divisional Round after ending the regular season with an 11-5 record. He threw for 2,757 yards with 26 touchdowns and 9 interceptions. However, the Ravens were knocked out in the NFL Playoffs at the hands of Josh Allen and the Buffalo Bills, in an embarrassing fashion at that.
ADVERTISEMENT
Article continues below this ad
The Ravens will activate the 5th-year option on his rookie contract by May 3, 2020. But there are rumors that Lamar will be handed a long-term deal similar to that of Deshaun Watson and Patrick Mahomes.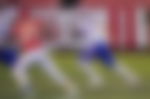 Lamar Jackson is bound to remain in Baltimore for the long run
Lamar Jackson took the time to sign autographs for a group of Bills and Ravens fans after the playoff game 🙌

(via justin_zwawa/Instagram) pic.twitter.com/agosUJr754

— SportsCenter (@SportsCenter) January 17, 2021
Baltimore Ravens GM Eric DeCosta made a rare press appearance earlier today. The former Sporting News Executive of the Year has been associated with the Baltimore-based franchise since 1996. DeCosta was asked to comment on the long-term future of QB Lamar Jackson with the Ravens.
He replied, "Certainly deserves a contract… My intention is to keep him in Baltimore for many, many years…You know, players want to play with Lamar Jackson, you know, I, I really do kind of laugh at the notion that players don't want to come here and play with Lamar because he's one of the very best young players in the NFL. And we've got a lot of other young players as well, that fit that criteria. So I think it's a great place to play."
ADVERTISEMENT
Article continues below this ad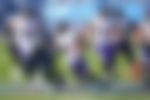 "We've got one of the great coaches in the NFL, we've got one of the great owners in the NFL, we've got a facility here we've got a stadium, we've got a great fan base. There's a lot of reasons to be very excited about the Baltimore Ravens moving forward," DeCosta said earlier today.
Jackson has been nothing short of terrific in the last three seasons. He became the first quarterback in NFL history to rush for 1,000+ yards in multiple seasons. Coach John Harbaugh knows that he needs to surround Lamar with some top-quality receivers. That will be their goal heading into the offseason.
ADVERTISEMENT
Article continues below this ad
Trending Stories