Former NFL Man Claims Pittsburgh Steelers Should Move on from Ben Roethlisberger
Published 01/11/2021, 3:52 PM EST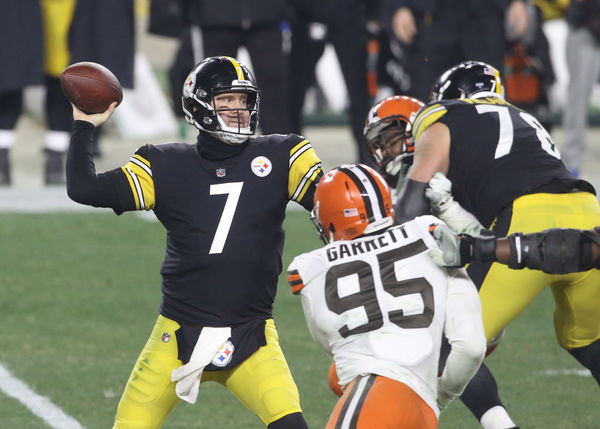 ---
---
At one point during the regular season, Mike Tomlin's Pittsburgh Steelers were the favorites to win this year's Super Bowl title. After the return of Ben Roethlisberger, the Steelers started off their 2020 campaign with an 11-game winning streak.
ADVERTISEMENT
Article continues below this ad
They went on to lose 3 consecutive games after that but were still crowned AFC North champions.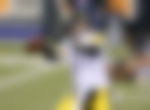 However, the Steelers were handed a cruel 37-48 defeat on home turf by the Baker Mayfield-led Cleveland Browns on Sunday night.
ADVERTISEMENT
Article continues below this ad
In the absence of HC Kevin Stefanski and several other players due to COVID-19 protocols, the Browns showed great determination to make it back-to-back wins over the Steelers.
Big Ben deserves all the criticism coming his way after his sub-par outing in the NFL Wild Card Round. Roethlisberger did throw for over 500+ yards with 4 passing touchdowns. But he also threw 4 interceptions, which did not do his team any good.
Is it time for the Steelers to move on from their long-time leader? A certain former NFL player says yes.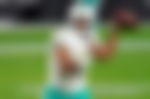 Is Ben Roethlisberger on his way out of the Pittsburgh Steelers locker room?
The 6-time Pro Bowler Brandon Marshall was blunt when asked about how the Steelers need to go about with respect to the short-term future of Big Ben.
He said, "You know, it's time for big rock Big Ben to go…Yeah, you through four or 500 yards. You know you through what, 47 completions, but you were the reason why that team lost that game, you can't go out there and throw four picks in a wild car weekend. You absolutely can't do that and how they sputtered at the end. Is everything to do with that often.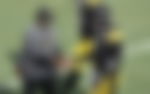 "So I would say it's time for the Pittsburgh Steelers to move on for Big Ben because they'll waste all those guys on a defensive side. That is your strength built around them get an offense that can run the ball and a quarterback that can get it done.
ADVERTISEMENT
Article continues below this ad
"Now look, will it happen? We talked about this last week, I'm not sure because he has that one year left, 31 million, but he had a great career man but the Pittsburgh Steelers need to find a way to move on from Big Ben this offseason," Marshall said on the show.
The Steelers definitely need to reinforce certain areas of their offense in the offseason. Coach Tomlin might just stick with Big Ben for another year. But one can't help but wonder if the Steelers are better off without him.
Who do you think will be up for a trade for Roethlisberger? Tell us in the comments below.
ADVERTISEMENT
Article continues below this ad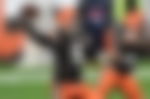 Trending Stories