Former NFL Player Believes Davante Adams Can Pull off a 100-Yard-Game Against the Rams and Cornerback Jalen Ramsey
Published 01/13/2021, 1:33 PM EST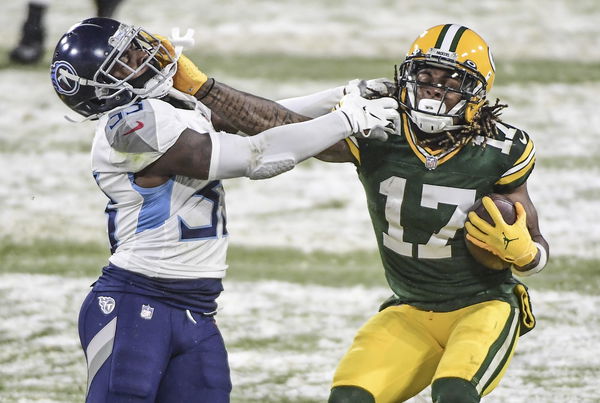 ---
---
It's a classic clash between the best in offense and best in defense in the NFL. Green Bay Packers' wide receiver Davante Adams goes up against the LA Rams cornerback Jalen Ramsey. 
ADVERTISEMENT
Article continues below this ad
Both have been phenomenal over the course of the past few years and have established themselves as the gold standard in their respective positions. Both even made it to the First-Team All-Pro roster this year. 
Thus the fanfare surrounding their clash in the NFC Divisional Round is understandable. Some believe that Davante Adams can put up a 100-yard-game against Jalen Ramsey. While others believe that Ramsey will do enough to keep him quiet through the night.
ADVERTISEMENT
Article continues below this ad
A 100-yard-game even with Ramsey on his tail  
Former NFL player Nate Burleson, when asked whether Davante would still end up having a 100-yard-game with Jalen Ramsey on coverage, replied affirmatively.  
"Even though you can't spell Ramsey without Ram and he is a true shutdown corner. I'm gonna have to say yes," he said. "He is a shutdown corner and you don't have those in the game anymore."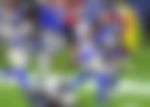 ALSO READ- The 2018 Draft Class Special: Lamar Jackson vs Josh Allen
However, the former Seattle Seahawks wide receiver further elucidated on why he feels this way. "The only reason I say that is because they're going to move Davante Adams. This isn't the stagnant receivers that he's used to.
"The ability to just disrupt you while you're running the route, that works against 99.9% of the guys. But Davante will get moved around.
"You'll see him in motion, you'll see him outside, inside run out of the backfield, which means Jalen Ramsey won't be able to get his hands on him (Davante) all of the time at the line of scrimmage. So I say he'll put up a 100, 100+," Burleson added.
Davante Adams putting up career-best figures
Davante Adams has continued to flourish in his time at Green Bay. The wide receiver has put up career-best figures over the course of the 2020 regular season and is a threat to any defense in the league.
With 18 touchdowns, Davante has gone on to improve his previous best of 13 back in 2018. Even in terms of first downs, Davante has made great strides with 73 to his name.
ADVERTISEMENT
Article continues below this ad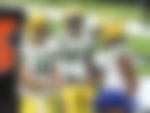 But perhaps the most interesting stat of them all is his pass completion percentage. With a 77% pass completion in 2020, Davante has improved leaps and bound from his previous best of 65.7% in 2018.
So with this action-packed duo set to give it their all against one another on January 16th, at Lambeau Field, do you think Davante Adams can get a 100-yard-game against Jalen Ramsey and the Rams? 
ADVERTISEMENT
Article continues below this ad
ALSO READ- Lamar Jackson Heads to Bills Stadium With 'Zero' Experience of Playing in the Snow