Former NFL Player Talks About What the Buffalo Bills Must Do to Stop Lamar Jackson in the Playoffs
Published 01/16/2021, 1:00 PM EST

Follow Us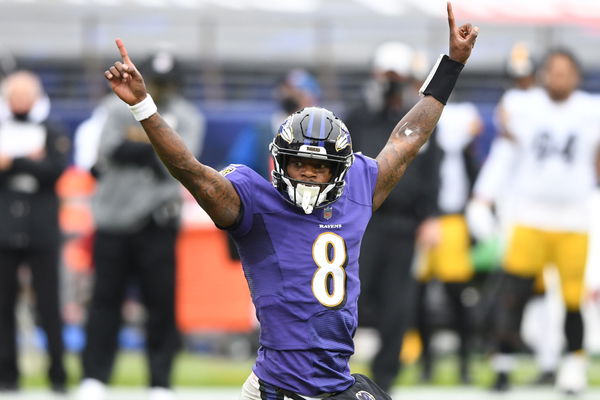 The Wild Card Round of the 2021 NFL Playoffs was of particular significance to both Lamar Jackson and the Buffalo Bills. For Lamar, the Wild Card Game provided him his first career playoff win. While for Buffalo, it was their first playoff win in 25 years. 
With the 2 AFC teams now taking on each other in the Divisional Round on Sunday, all eyes will be on who can make it to the Conference Championship.
Disciplined defense key to taking on Lamar Jackson 
ADVERTISEMENT
Article continues below this ad
The Buffalo Bills' defense will have studied a ton of tape on how to counter Lamar Jackson. The best rushing QB in the league, Lamar's style of play provides opposition defenses a handful to worry about. 
Blitz him and you run the risk of conceding a big play courtesy of the wide receivers. Play zone coverage and the man will scramble out of the pocket to gain yards. 
Former Bills O-linesman Eric Wood during a segment of FOX Sports' The Herd, however, said that he feels his former team knows how to counter the threat. 
"This Buffalo defense played extremely well against Baltimore in 2019. The season the Ravens set the whole league on fire and Lamar Jackson was the unanimous league MVP," said Wood.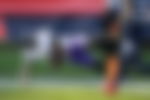 "They held Lamar to under 200 yards of total offense… And I thought what Buffalo did a good job of was they didn't completely abandon what they do defensively."
The Bills are used to running a nickel defense and playing to their strength is what helped them limit Lamar's influence last time around. "What the Bills did last year was that they played very disciplined ball," added Wood.
Bills need to be alert about play-action passes
Despite limiting Lamar's output, the Ravens still managed to get the 24-17 win. This, Wood feels, was down to Baltimore running play-actions effectively. 
ADVERTISEMENT
Article continues below this ad
"What ultimately got the Bills in last year's game was play-action passes. They had Mark Andrews go down the seam for a 75 yard touchdown and that ended up costing them the game."
This is something that the Bills have to be wary about this time around as well. While Lamar hasn't quite had an MVP-caliber season this time around, he surely has found form at just the right time.
ADVERTISEMENT
Article continues below this ad
With a 48-yard rushing touchdown against the Titans in the Wild Card game, the Bills will have to be on their heels throughout the tie to neutralize Lamar Jackson.