Former Super Bowl Winner Calls for Pittsburgh Steelers to Rebuild their Whole Team
Published 01/11/2021, 10:22 AM EST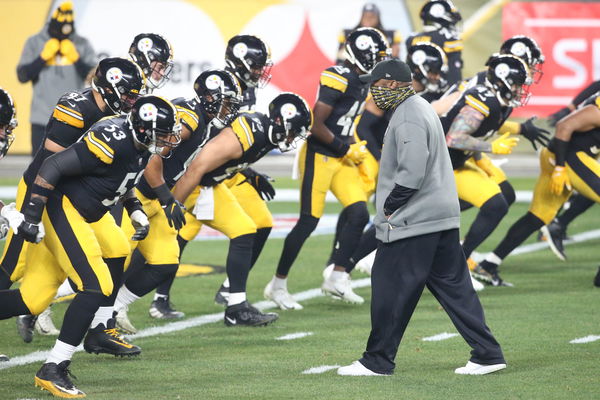 ---
---
The Pittsburgh Steelers suffered a surprising and disappointing loss to the Cleveland Browns in their NFL Wild Card playoff round.
ADVERTISEMENT
Article continues below this ad
The defeat is being called an upset, as Pittsburgh was one of the better teams going into the Playoffs, with championship experience. However, the play of Baker Mayfield and company was enough to resoundingly knock the Steelers out of the Playoffs.
Now, the question is, where do the Steelers go from here? Former Super Bowl winner Ryan Clark believes they should blow up the team and rebuild.
ADVERTISEMENT
Article continues below this ad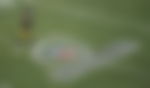 Clark spoke about the playoff game and what his takeaway was from the fixture. Firstly, he pointed out how disappointed Ben Roethlisberger looked, speculating about his future in the sport of football.
"I don't want to speculate on Ben either, but when you see that emotion on the sideline when you see that understanding of this could be the last one or it could have been.
"He understood how much of a part he played in this loss. That's difficult for you to handle, that is difficult for you to take. So you don't know how that motivates you in the offseason." 
Pittsburgh Steelers need to make many changes
Clark pointed out that the Steelers' offense is no longer what it used to be. And with young players entering the final years of their contract or free agency, the Steelers need to decide how to retain them.
What complicates this more is the fact that the Steelers committed close to $51 million to Big Ben already. In addition to this, they need new signings in the off-season too.
"But look at this offense. They're old upfront. What used to be a strength of this team, which is the offensive line, is no longer. So you have to retool and revamp that.
"You have JuJu Smith-Schuster and other athletes on the outside that will be coming up for contracts. Can you pay those guys with Ben Roethlisberger looming 51 million over the cap?"
ADVERTISEMENT
Article continues below this ad
All these issues have convinced Clark that there is no choice for the Pittsburgh Steelers, but to enter a rebuild, saying, "And you have to get a runner.
"When the Pittsburgh Steelers are good on offense, they get runners, they have runners. They can dominate you physically. This offense can't do that anymore. I think it is time for a total rebuild and revamp of the Pittsburgh Steelers offense."
Will the Steelers follow Clark's advice and enter a rebuild? Or will they use this playoff experience to adjust the team and try to send Big Ben out on a high note? Only time will tell.
ADVERTISEMENT
Article continues below this ad
But for Roethlisberger, it could be a disappointing end to one of the all-time greats, if he chooses to retire after this season.