Former Super Bowl Winner Shannon Sharpe Reacts to Tom Brady Sr. Commenting on Bill Belichick and the Patriots
Published 01/29/2021, 4:38 AM EST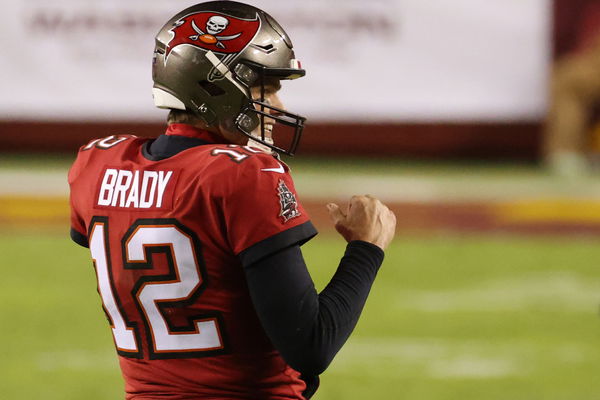 ---
---
Tom Brady is about to return to the Super Bowl once again. After defeating the Green Bay Packers in the NFC championship game, Tom Brady and the Tampa Bay Buccaneers will go back to Raymond James Stadium. But this time, they return to their home to try and win the Super Bowl against the defending champions, Kansas City Chiefs.
ADVERTISEMENT
Article continues below this ad
Former Super Bowl Winner Shannon Sharpe spoke on Undisputed yesterday. He was asked to react to Tom Brady's dad taking digs at Bill Belichick and the New England Patriots.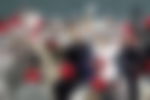 Sharpe questioned whether Tom Brady's father would make these statements if the Buccaneers didn't have the successful season that they did.
ADVERTISEMENT
Article continues below this ad
He said, "I want to know if his father would've said Tom had fun if they were 6-10, had they not made it to the Playoffs, had they lost in the first round of the Playoffs, had they lost in the championship game."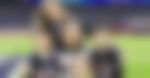 Tom Brady is a natural winner
Sharpe thought back to the Super Bowl in 2018 when the Philadelphia Eagles took on the New England Patriots. He pointed out that Brady responded to an Eagles player who questioned the Patriots' pragmatic approach, claiming that 'winning was fun'.
"Because I think it was the Super Bowl (where) they played the Eagles. And Lane Johnson said, 'I know they've won a bunch of titles, but they don't have any fun.
"They're so robotic and everybody over there says the same thing, that's not fun. Tom Brady said winning is fun." 
ADVERTISEMENT
Article continues below this ad
However, Sharpe remained skeptical of Brady's father's comments about his son having fun. He questioned whether Tom Brady would dare to trade his rings for having fun with his team. And delivered his answer quite immediately.
He said, "So his dad says he's having fun, is he genuinely having fun, or is it because they're winning? The question I would like to pose to Tom and Tom's father – would he trade more fun at practice, being able to be himself for any of those 6 titles that he won in New England? No, he would not!"
Can Tom Brady lead the Buccaneers to a victory in the Super Bowl? Brady is chasing his 7th Super Bowl title, and it could cement his status as the GOAT. However, he faces a young contender for the GOAT title in Patrick Mahomes with the Kansas City Chiefs.
ADVERTISEMENT
Article continues below this ad