Former Super Bowl Winner Tells Cleveland Browns How to Approach Playoff Game against Chiefs
Published 01/11/2021, 11:22 AM EST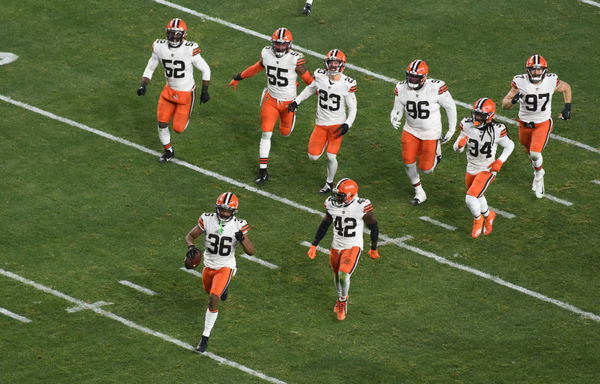 ---
---
The Cleveland Browns recently pulled off a shocking win over the Pittsburgh Steelers in the Playoffs. The Browns, led by Baker Mayfield, ran the Steelers off the field by half-time, with a score of 35-10.
ADVERTISEMENT
Article continues below this ad
The Steelers tried to make a run in the second half of the game, but their rally wasn't strong enough to bring it home. The Browns now take on the defending champions Kansas City Chiefs in the Divisional Round.
Former Super Bowl winner Ryan Clark spoke to ESPN recently. When asked about how the Browns should approach their game against the Chiefs, he believes that they can play free-flowing football.
ADVERTISEMENT
Article continues below this ad
Because no one expects them to cause problems for the Chiefs, they walk into the game with nothing to lose and the world to gain.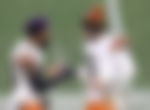 "Who other than people that live in Cleveland and only the delusional people that live in Cleveland are going to put money on the Cleveland Browns next week to beat the Kansas City Chiefs? Nobody. So what do you have to lose?
"It's time to go out and play like that. Play like you're a team that hasn't won a playoff game in her 20 years, play like you're a team that hadn't been in the Playoffs in 18 years." 
Can Cleveland Browns continue their Cinderella story?
Clark lauded Baker Mayfield and Kevin Stefanski, not just for their roles in the win last night, but for their performances over the course of the season. He thinks that Baker Mayfield is the player that Browns will build their team around as they move into the future.
He added, "And you just beat the monsters of the AFC North, you just beat the team that has dominated you for years, the big brother.
"Right now Baker Mayfield has shown that he's the quarterback of the future for this team. Kevin Stefanski even from his basement has let the world know that the Cleveland Browns finally have a coach." 
ADVERTISEMENT
Article continues below this ad
Clark ended his advice with some simple words for the Browns. "Go out, have fun, live dangerously as Baker Mayfield would say, and try to win you a football game. Because no matter what, this season was a success."
Given how good the Chiefs have been, losing only one game this season, few people give the Browns a chance. However, the Browns proved last night that they can win with the odds stacked against them.
ADVERTISEMENT
Article continues below this ad
So if they can play to the best of their abilities, they can make things difficult for the Kansas City Chiefs.