Green Bay Packers' Aaron Rodgers Reveals His Favorite Play; Says it is Underrated
Published 01/20/2021, 10:35 AM EST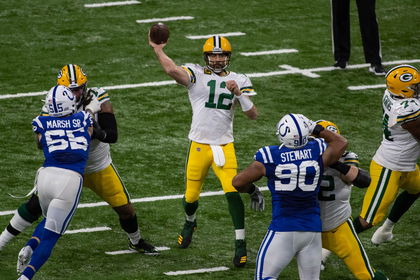 ---
---
Aaron Rodgers is one of the best quarterbacks in the NFL right now. This year, Rodgers played some of his best football as he led the Green Bay Packers to a 13-3 record, the best in the NFC.
ADVERTISEMENT
Article continues below this ad
Rodgers had one of his best seasons this year and is one of the frontrunners for the league's MVP race. Rodgers had several highlight plays over the course of the season. But none compare to his favorite.
Aaron Rodgers spoke to Pat McAfee on his podcast and opened up about his favorite play. Rodgers went all the way back to 9 years ago, in 2012, in a game against the Arizona Cardinals. Rodgers described the play in great detail, but also noted that he didn't get any kind of praise from his teammates.
ADVERTISEMENT
Article continues below this ad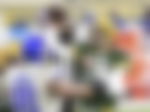 He said, "I always feel like one of the greatest plays of my career was a fumble recovery I had in 2012 against Arizona Cardinals that nobody remembers.
"I literally was carrying out the fake over the backside of that play, and dove and left-handed hooked it when there were like 3 defensive players around the ball."
He added, "I just grabbed and walked back to the huddle. Never got a, 'Hey, great play'. That kind of bummed me out a little bit." 
Aaron Rodgers not taking risks with his plays
Rodgers further added that people often express concerns about the risk of injury from plays like that. Putting his all into recovering the ball, Rodgers does put himself in jeopardy of tearing a muscle.
But for him, he doesn't see many of these opportunities, especially now that he is a veteran player, rather than when he was in his athletic prime.
ADVERTISEMENT
Article continues below this ad
"But people are thinking, 'What are you doing you, idiot? You're going to tear your shoulder up for a fumble when you're up three scores?'
"That was a really fun play for me. You don't really get a lot of chances to look athletic. Any chance like something comes up where you think, 'Man, this could be the play'."
ADVERTISEMENT
Article continues below this ad
Can Rodgers recreate this play sometime soon? He is clearly at the tail end of his career and probably doesn't have many such plays left in him. But he is still an elite quarterback and could be on the verge of winning another Super Bowl.