NFL Hall of Famer Expects Ben Roethlisberger to Come Back on 'Reduced Contract'
Published 01/30/2021, 2:49 PM EST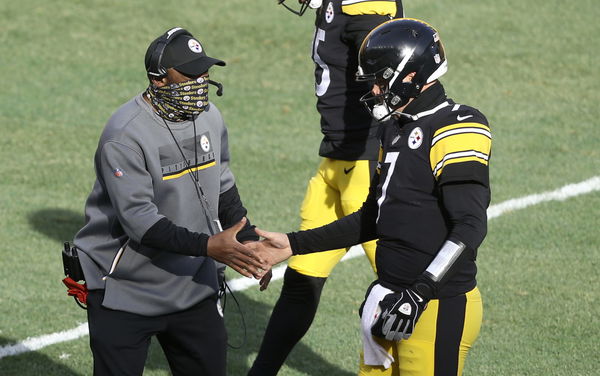 Ben Roethlisberger and the Pittsburgh Steelers were on Cloud 9 as they made their way to an 11-0 record. Head Coach Mike Tomlin was earning plaudits for turning things around in Pittsburgh and bringing a smile back on the face of Big Ben. But their fairytale run came to an abrupt end in the AFC Wild Card Playoffs.
ADVERTISEMENT
Article continues below this ad
The Steelers were knocked out by divisional rivals Cleveland Browns a couple of weeks ago. It was a major upset as the home team bowed out with a 37-48 loss.
Roethlisberger tried his best to keep the Steelers in the game but could not avoid defeat. He ended the game with 501 passing yards, 4 passing TDs, and 4 interceptions.
ADVERTISEMENT
Article continues below this ad
There were doubts surrounding his future, but Big Ben recently confirmed that he wants to return in 2021.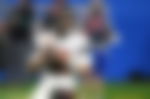 How much do Pittsburgh Steelers need Ben Roethlisberger?
Today's topic of discussion on FOX Sports' Undisputed covered the short-term future of Big Ben in Pittsburgh. Here's what Denver Broncos great and NFL HOFer Shannon Sharpe said with respect to Roethlisberger's rumored 'reduced contract'.
He said, "Skip, Pittsburgh isn't about rebuilding, they never have been and normally when you have a great quarterback, you ride him till the wheels fall off….
"If you look at the Steelers, they haven't taken a quarterback (in the NFL draft) since Big Ben got there in the high round."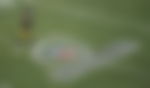 Ben is eager to go out on a high with Mike Tomlin and the Steelers
Ben had a decent year with the Steelers in 2020, especially considering his elbow injury in 2019. But the Steelers are rumored to be on the hunt for his replacement in the offseason.
They've already brought in former Washington Football Team first-round pick Dwayne Haskins and are rumored to be interested in college football prospect, Trey Lance. Not to mention, they already have Mason Rudolph waiting.
ADVERTISEMENT
Article continues below this ad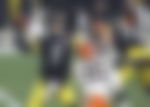 "Now I'm looking at Ben's earnings and he's earned over a quarter of a billion on the field…but I look at it like this. Ben is going to come back on a very reduced contract, no problem.
"Steelers have been more than gracious to him..so I expect Ben to come back on a reduced contract. But I don't see the difference, Skip, Ben can't push the ball down the field," Sharpe said on the show.
ADVERTISEMENT
Article continues below this ad
Ben will turn 39 in March and just like his colleagues from the 2004 draft class Philip Rivers and Eli Manning, he might just decide to call time on his career in 2021. Let's hope we get to see some of that Big Ben magic, at least for another year.