NFL Hall of Famer Picks Michael Jordan Over Tom Brady in GOAT Debate
Published 01/29/2021, 3:57 PM EST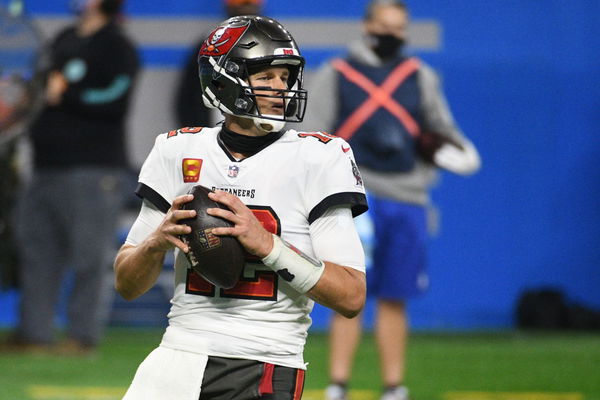 The Tom Brady-led Tampa Bay Buccaneers sealed a spot in this year's Super Bowl LV event with a win over Green Bay Packers in the NFC Championship game last weekend.
The Pirates did enough to thwart a free-flowing Green Bay offense led by Aaron Rodgers. They emerged with a convincing 26-31 win over the Packers at Lambeau Field to book a spot in their first Super Bowl under HC Bruce Arians.
In doing so, Brady now added the NFC Championship title to his already impressive trophy cabinet. At 43, Brady has shown no signs of slowing down and is often regarded as one of the greatest athletes to ever play a particular sport.
ADVERTISEMENT
Article continues below this ad
But Brady has shown, time and again, that his individual brilliance is what makes the difference between being good and great. Who else had a similar impact on a single sport? Chicago Bulls legend Michael Jordan.
Tom Brady got nothing on Michael Jordan, says Shannon Sharpe
Shannon Sharpe put forth an interesting question on the latest segment of Undisputed. The Denver Broncos great was asked to choose between Tom Brady and Michael Jordan as the greatest sports athlete of all time. Here's who he went with.
"Tom Brady is so much more reliant on the defense and on special teams than Michael is. So the only way I can acquire this skill I'm gonna put it to you like this.
"I trust Michael Jordan's jump shot more than I trust Tom Brady throwing the football," Sharpe said on the show.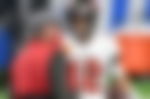 But Sharpe further sided with Brady saying, "I think it's probably a little bit more difficult to do what Tom has done than Mike for the simple fact is, football is one game.
ADVERTISEMENT
Article continues below this ad
"Just imagine you had to play you know, you got to win 4 games to win the Super Bowl. Yeah, Jordan has to win 4 games. So he has a margin of error."
MJ has 6 NBA championship rings to his name, as does Patriots legend Tom Brady. That could change in the coming weeks as the Buccaneers gear up for the all-important Super Bowl face-off against Kansas City Chiefs.
ADVERTISEMENT
Article continues below this ad
We wonder if Mr. Sharpe will change his answer if Brady adds to his Super Bowl win tally.