'Hell No!'- Former Super Bowl Winner Shannon Sharpe Says Dak Prescott Will Not Give Dallas Cowboys 'A Discount'
Published 01/29/2021, 4:28 AM EST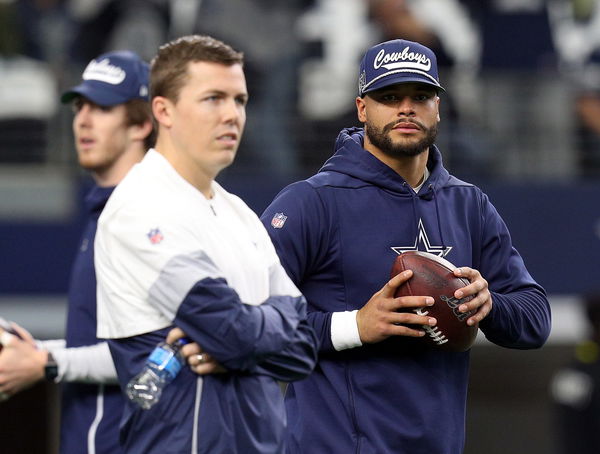 ---
---
Dak Prescott will be a free agent this off-season. The Cowboys' quarterback will be looking to maximize his pay during free-agency. There are doubts about whether he will return to the Cowboys next season. After he got injured early in the season, the Cowboys played quite poorly and missed the Playoffs.
ADVERTISEMENT
Article continues below this ad
Former Super Bowl winner Shannon Sharpe discussed whether Dak Prescott should offer the Cowboys discount. Sharpe believes that Prescott should not, under any circumstances, give up his payday. He pointed out that his outside endorsements should not dictate how much money he asks for.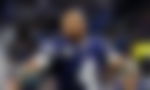 ADVERTISEMENT
Article continues below this ad
He said, "Hell no! Whatever Dak does outside of the Dallas Cowboys, is Dak's business. It has nothing to do with the Cowboys. A lot of successful quarterbacks have endorsement deals.
"Baker doesn't play for the Cowboys. He's on every Sunday 15 times a day. Rodgers doesn't play for the Cowboys, he's on 15 times a day."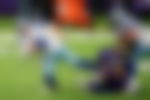 Dak Prescott looking for a big payday
Sharpe further added that Dak cannot sacrifice his own self-interest. He pointed out that Prescott's injury earlier in the season was a wake-up call. And Prescott cannot take the risk of reducing his own money just to help the franchise.
"Successful quarterbacks have contracts and for 1 reason. Dak only played about 5 games, that's why you don't give discounts.
"Because with one snap, it's all over. Dak Prescott, after what he went through, I am willing to show up whatever I own that Dak Prescott is not giving the Dallas Cowboys the discount." 
ADVERTISEMENT
Article continues below this ad
Sharpe further added, "Because it can end too soon. And then what? You gave them a discount. You think they're going to give you that money back? Absolutely not."
Prescott will be free to negotiate with other teams, and the Cowboys will also make a significant offer to him. It is up to Prescott where he chooses to go. If the Cowboys can bolster the team around him, Prescott may be tempted to sign a long-term deal.
Can the Cowboys convince Prescott to stay with the team? They will have to make him a good offer and ensure that they provide him with a team that has a chance to win the Super Bowl, which is his goal.
ADVERTISEMENT
Article continues below this ad