'I'm Taking Me Every Day of the Week' – Scott Miller Fires Shots at THIS Chiefs Wide Receiver
Published 01/28/2021, 1:10 PM EST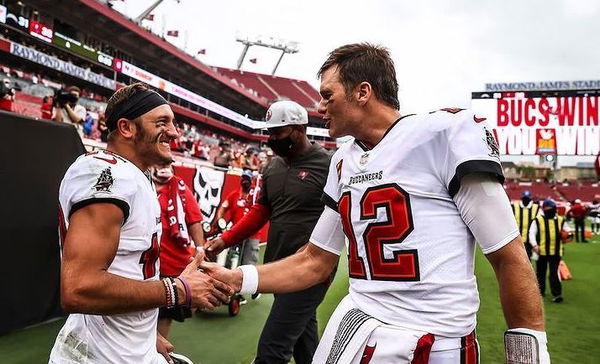 The Bruce Arians-coached Tampa Bay Buccaneers have done a brilliant job over the course of the ongoing 2020 NFL season. It is fair to say that the Bucs have outdone expectations in recent months by sealing a spot in this year's Super Bowl LV event.
The Buccaneers won their first NFC Championship with Tom Brady as their starter by beating the Aaron Rodgers-led Green Bay Packers last weekend. With Antonio Brown ruled out, WR Scott Miller stepped up once again when called upon by coach Arians.
On 2 receptions, Miller had 36 receiving yards and 1 receiving touchdown against the Packers. He has been an important role player for the Bucs behind first-choice wideouts, Mike Evans, Chris Godwin, and AB. He ended the regular season with 501 receiving yards and 3 receiving touchdowns.
ADVERTISEMENT
Article continues below this ad
The Buccaneers are gearing up to host the reigning champions, Kansas City Chiefs, in this year's Super Bowl. But Scott Miller has a warning message for his rival wide receiver.
Scott Miller takes a cheeky dig at Chiefs wideout Tyreek Hill
The 23-year-old Scott Miller was a 6th-round pick by the Buccaneers in 2019, But the 6-time Super Bowl winner, Tom Brady (a 6th round pick himself) has already placed a lot of trust in the youngster.
Miller's confidence is at a record-time high and shows no signs of declining in the coming weeks. Here's what he had to say when compared with Super Bowl LIV winner, Tyreek Hill.
ADVERTISEMENT
Article continues below this ad
"I'm taking me, every day of the week. I'll take me over anybody. Tyreek is unbelievable, super quick, unbelievable talent. But if we're talking about a race, I've got all the confidence in myself going up against anybody," Miller told Dan Patrick.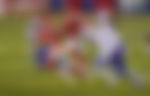 We love Scotty's confidence, but it would be best not to mess around with the raging bull. Along with Patrick Mahomes, WR Tyreek Hill and TE Travis Kelce have enjoyed enormous success over the last couple of years.
ADVERTISEMENT
Article continues below this ad
On 86 receptions, Hill had 1,276 receiving yards and 15 receiving touchdowns at the end of the regular season. He's been consistent all throughout the Playoffs and will be another key attacking outlet for the Chiefs when they play in Florida. This is going to be a battle for the ages!