Lamar Jackson Heads to Bills Stadium With 'Zero' Experience of Playing in the Snow
Published 01/13/2021, 10:20 AM EST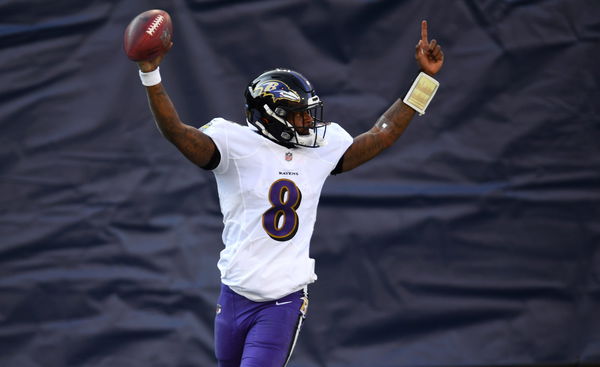 ---
---
Lamar Jackson has put to bed the first challenge laid in front of him. Winning a playoff game. But come Saturday, a new challenge could be knocking on his door. Snow.
ADVERTISEMENT
Article continues below this ad
The quarterback who grew up in Florida has never played in the snow. But with the recent weather forecast predicting a snowy night at the Bills Stadium, Jackson will have to face the adversity head 0n. 
Lamar Jackson isn't too keen on playing in freezing conditions
ADVERTISEMENT
Article continues below this ad
While talking to the media recently, Jackson said he was aware of the challenge that possibly lay ahead of him. While not one to run away from adversity, the snow is definitely something Lamar Jackson is not keen on encountering come Saturday night. 
"I never got to play in the snow, except my first time seeing snow in Louisville, but we had a snowball fight, so that's totally different from playing in it," Jackson said.
Playing in the snow has its own challenges. A snowy turf is a lot more difficult to play on given its slipperiness. And quite possibly the position most affected by snow is that of a quarterback.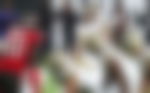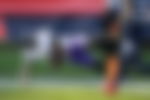 A snowy field means slippery footballs as well. And we all have seen just how bad things can go if your quarterback can't manage to hold on to a snap. Sorry, Steelers fans. That horrendous opening snap against the Cleveland Browns isn't one people are going to forget that easily. 
"Yeah, that definitely will be my first time playing football in the snow Saturday. If it does. Hopefully, it doesn't," Lamar added.
Swapping a grass surface for once covered in snow can be a difficult challenge for any player. But having no experience of it whatsoever could prove to be the Ravens' undoing.
Ravens' last snow game was all the way back in 2013
It's not just Lamar Jackson, almost the entire Baltimore Ravens locker room has very little experience of playing in the snow. In fact, the last time the side took to a snow-covered field was back in 2013. 
The Baltimore Ravens were taking on the Minnesota Vikings as the defending Lombardi Trophy champions. And with Super Bowl MVP Joe Flacco in the pocket, the Ravens came out on top in what was a crazy 29-26 win for the Baltimore-based outfit.  
ADVERTISEMENT
Article continues below this ad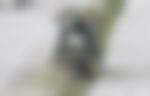 The NFL has only had one major snow-affected game this season. That was when the Green bay Packers took to Lambeau Field to take on the Tennessee Titans. And as expected, it was the home team that shone through the snow to register a 14-40 win.
While there is no certainty over what the weather might be like at Orchard Park come Saturday, the Ravens must prepare mentally for what could be a challenging night at the Bills Stadium.
ADVERTISEMENT
Article continues below this ad