NFL Analyst Lauds Tom Brady for Trusting Young Core to Clinch the Win Against New Orleans Saints
Published 01/18/2021, 11:50 AM EST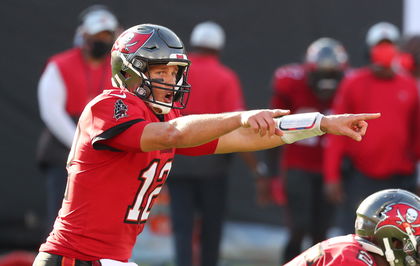 ---
---
Tom Brady proved last night why so many consider him the greatest to ever play the game. He led the Tampa Bay Buccaneers to a win over the New Orleans Saints in the divisional round of the Playoffs.
ADVERTISEMENT
Article continues below this ad
Now, Brady and the Buccaneers move on to face Aaron Rodgers and the Green Bay Packers in the illustrious NFC championship game.
NFL analyst Peter Schrager went on Good Morning Football to laud Tom Brady. While he was critical in the past, Schrager admitted that last night was a great example of why Tampa Bay brought in Brady.
ADVERTISEMENT
Article continues below this ad
He believes that he helps the teammates around him improve on a nightly basis, and he trusts more than just the stars on his team.
"20-20. 3rd & 11. 4th quarter. With all those stars on the offense & the season on the line, Brady goes to rookie Tyler Johnson who had 12 catches all year, & it's one of the best grabs in a playoff game you'll ever see."-@PSchrags on the @Buccaneers QB's trust in his young WR's. pic.twitter.com/K3zr5iGgsL

— GMFB (@gmfb) January 18, 2021
He said, "This is why they signed Tom Brady. This is why they completely sold out on the future and said, 'We're trying to go all-in this season'.
"And what I loved about this Buccaneers win is that it was a complete team effort. You saw it from the defense, you saw it from Brady in the passing game. But with all those stars, with Gronk, and AB (Antonio Brown) and Evans and Godwin."
Tom Brady plays with the whole team.
Schrager pointed out that Brady's team mindset was on full display last night. He brought up the play from last night where Tom Brady, with the game tied at 20-20, threw a pass to the young rookie Tyler Johnson, to help clinch the game. He praised Johnson's catch as one of the best he had seen from the Buccaneers' team all year.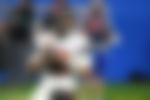 "It's 3rd and 11, on their own 20 in the 4th-quarter, tied at 20 and this is the play – it's Brady going to number 18 Tyler Johnson – a rookie with 12 catches on the year!
ADVERTISEMENT
Article continues below this ad
"It's the play of the season for the Buccaneers. It's a catch you will see once in a lifetime. This is why Brady is magnificent. He has the trust and the confidence in these guys to throw that pass."
Tom Brady was absolutely excellent last night against the Saints. But can he replicate this performance against the Packers?
ADVERTISEMENT
Article continues below this ad
Green Bay have been in excellent form, and Aaron Rodgers is coming off an MVP-caliber season. Will Brady be able to will his team over the hump, or will the Packers show why they are the favorites to win the NFC championship.