NFL Analyst Outlines Concerns for Chicago Bears Going into Off-Season
Published 01/10/2021, 2:20 PM EST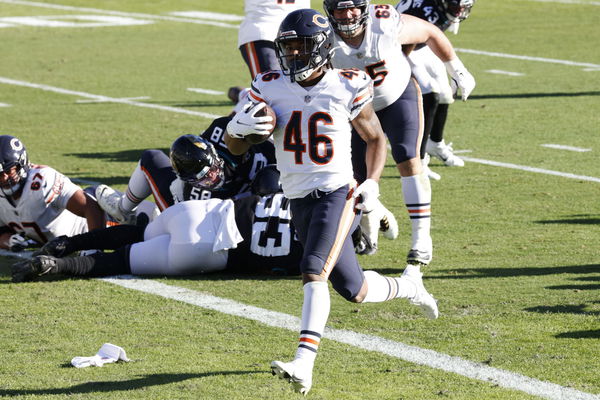 ---
---
The Chicago Bears had a surprising season this year. They had a mixed record in the NFC, going 8-8 through the season, and secured their playoff spot on the last day.
ADVERTISEMENT
Article continues below this ad
Despite a loss to the Green Bay Packers, they were able to find a spot in the NFL Playoffs, taking on the New Orleans Saints in the wildcard round.
There is optimism surrounding this season, and the Bears can build around this run going into the next season. NFL analyst Jay Williams spoke recently about the expectation-defying season for the Bears. However, Williams took a more pessimistic stance towards their season.
ADVERTISEMENT
Article continues below this ad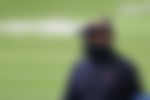 He said, "It's a successful season that's stuck in purgatory. They haven't reached the next level yet because they are stuck at this space due to the fact that there were such high hopes at the beginning of the year starting 5-1.
"Sometimes the season goes this way based upon your defense, but they were hitting death row to a degree when they played the Rams." 
Williams added, "They played a lot of other tough teams back to back. Matt Nagy made the change from a quarterback position to Nick Foles and a lot of things just kind of changed for this team.
"They lose 6 straight, then all of a sudden they respond down the stretch, winning their last 3 of 4 games going 3-1 and find a way to get into the Playoffs." 
Chicago Bears- Good start or just an outlier?
Williams pointed out the problems that the Bears are facing going into the new NFL season. He believes that the current team President cannot continue to serve in his role.
Additionally, he questioned who the quarterback for the future will be – and whether Mitchell Trubisky could be relied upon to be that player.
"Even though this team has a lot of room for improvement, Ryan Pace, the team president needs to go. I think Matt Nagy will keep his job. There are changes they need to make.
"Is Mitchell Trubisky going to be the quarterback of the future? That depends on how he plays in this playoff game."
ADVERTISEMENT
Article continues below this ad
However, Williams noted that Bears' fans and organization members have reasons to be optimistic. They reached the Playoffs this season, despite having so many concerns throughout the organization. He noted that while they might not want to be in this position right now, it is a good start to build on.
"But right now, if you're a Bears fan, you have to sit back and say, 'Regardless of all this happening, regardless of the season being up and down being so volatile we did make the playoffs! We are here.'
"And for a team that had a lot of question marks, getting to the Playoffs is a win within the win. It may not be where you want to go but, you're in a pretty decent position."
ADVERTISEMENT
Article continues below this ad
Will the Bears be able to become a better franchise in the future? Only time will tell. But their exploits this season have set the ball rolling for them to be able to do just that. All that remains is to capitalize on it.