NFL Analyst Reports Saints' Drew Brees May Retire After Playoffs
Published 01/10/2021, 1:57 PM EST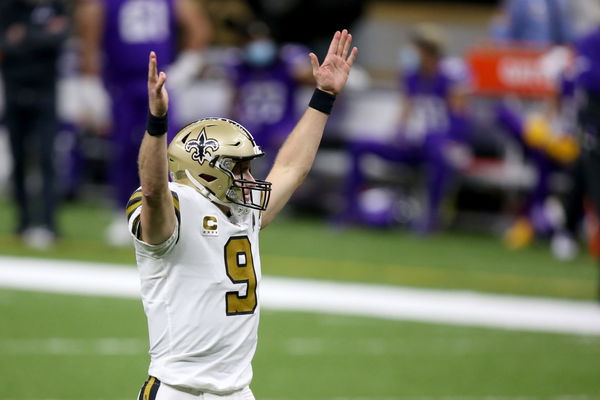 ---
---
Drew Brees is one of the greatest quarterbacks to play in the NFL in recent memory. Breen has been in the NFL for 20 years and has been a perennial Pro-Bowl player throughout his career.
ADVERTISEMENT
Article continues below this ad
After many years in the NFL, however, it appears as though Drew Brees is ready to call time in his legendary career after the Saints' playoff run is over.
NFL Analyst Ian Rapoport reported earlier today that Drew Brees is rumored to announce his retirement at the end of the New Orleans Saints' playoff run.
ADVERTISEMENT
Article continues below this ad
He noted that several people that he spoke to have told him that Brees' decision is imminent, despite him not making any announcement regarding the same.
He said, "He may be. I've talked to several people involved in the situation throughout the season. I've yet to talk to one person who believes Drew Brees will play in 2021.
"He has not made clear his decision, he has not announced that he is definitively retiring after the Playoffs. But certainly, that seems to be the way this is headed." 
Drew Brees on the verge of retirement?
Rapoport explained that Drew Brees had been contemplating the decision to retire for quite some time. In fact, it was a real possibility that Brees would retire ahead of their 2020 NFL season. However, he chose to reverse that decision to take one more run at trying to go out on top, with a Super Bowl trophy.
"He has an NBC contract waiting. He may have done it last year, but he decided to come back this year and give one final ride and see if he can ride off into the sunset and end this season on the podium holding a trophy." 
ADVERTISEMENT
Article continues below this ad
Rapoport added that Brees' decision may have been influenced by wanting to see how young quarterback Taysom Hill would play.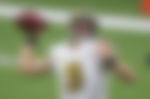 "And this is one other reason that he wanted to get an extended look at Taysom Hill. When Drew Brees was out with 35-rib fractures, just to see what they have next year at the quarterback position. That is still ongoing, of course, we will see how Brees finishes it out."
ADVERTISEMENT
Article continues below this ad
If this playoff run is indeed Brees' last, the Saints will do everything in their power to send him out on top. A player of his pedigree and quality deserves a fitting send-off. Could that be with a win in the Super Bowl? Only time will tell.