NFL Analyst Reveals Who He Would Pick Between Tom Brady and Aaron Rodgers With the Game on the Line
Published 01/20/2021, 1:33 PM CST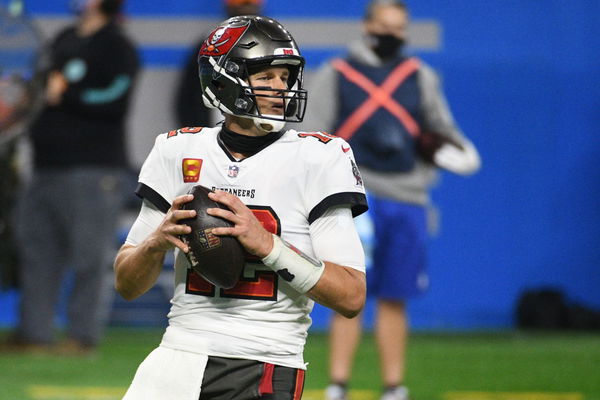 ---
---
Aaron Rodgers and Tom Brady are set to battle once again. The Green Bay Packers take on the Tampa Bay Buccaneers in the NFC championship game. The greatest quarterbacks of their generation are set to go toe to toe to determine who is the better quarterback between the two of them.
ADVERTISEMENT
Article continues below this ad
NFL Analyst Damien Woody spoke on First Take. When asked about whom he would take with the game on the line, between Aaron Rodgers and Tom Brady, Woody believes that Tom Brady would be the best option to take. However, he did emphasize how talented Aaron Rodgers was as a quarterback.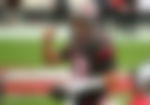 He said, "I'm going with Tom Brady. To me, when you're talking about who do you want for one game, it's about championship DNA.
ADVERTISEMENT
Article continues below this ad
"Aaron Rodgers is the most talented passer of the football that I have ever seen. I don't think there's any question about that."
He added that Rodgers is the undisputed best passer in the NFL. But he still wants to take Tom Brady with the game on the line."I know Patrick Mahomes is coming into it, but to me, it's Aaron Rodgers.
"But that doesn't mean that I want Aaron Rodgers in one game that wins the whole thing. I'm going with the guy who, over a 20-year career, has done it game in and game out."
Tom Brady vs Aaron Rodgers – Who is better?
He noted that there is criticism surrounding Tom Brady's tenure at New England because he had Bill Belichick, one of the most critically acclaimed coaches ever. But he pointed out how well Brady has done without Belichick, whereas the Patriots missed the Playoffs.
"Everyone that talked about most of that time he was with Bill Belichick. That is correct. And look what's happened the year after those two have separated. Tom Brady has found his way into the championship game and the Patriots are at home making a sandwich for the Playoffs." 
ADVERTISEMENT
Article continues below this ad
While Brady is not the most gifted athlete in NFL history, Woody noted that he is a born winner. And despite being a 6th-round draft pick, Brady has been able to get some great success.
He noted that Brady has the intangibles of a true winner and gets people scared when he is on the field. He concluded, "This man is a winner, there is no question about that. He's not the most physically talented guy, but the man knows how to win. Why?
"Because he has those intangibles, that work ethic that has allowed for a 6th-round pick to go out here and strike fear in people when the game is on the line." 
ADVERTISEMENT
Article continues below this ad
Who will emerge triumphant between Brady and Rodgers? The two will have a tough task facing each other. However, both have constantly pushed each other to be better.