NFL Analyst Says Houston Texans Ownership Must Mend Fences with Deshaun Watson to Keep Him
Published 01/23/2021, 1:39 PM EST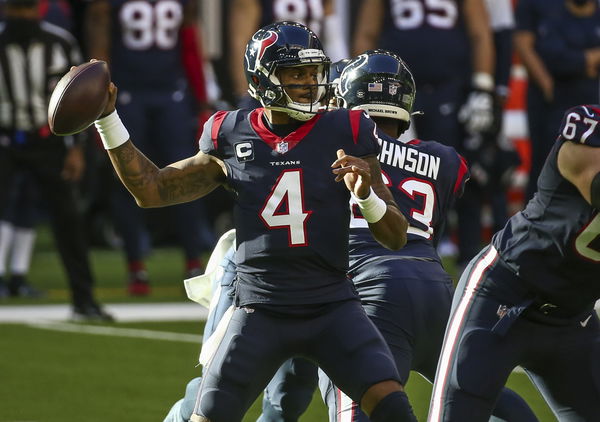 ---
---
Deshaun Watson is the subject of great speculation right now. The Houston Texans' franchise star is unhappy with the recent treatment that he has been at the receiving end of from the franchise.
ADVERTISEMENT
Article continues below this ad
They chose to hire a new General Manager without consulting him, something that they had promised to do earlier in the decision-making process.
NFL analyst Bucky Brooks recently spoke about the new hiring and Watson's reported anger with the franchise. He believes that the franchise did the wrong thing by not offering a chance to the star.
ADVERTISEMENT
Article continues below this ad
He thinks that communication is key in keeping Deshaun Watson around the team. Letting Watson give his opinion was very important.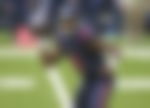 "You have to have trust and communication. And the only way that you can build the respect that you need is – he has to earn back Watson's trust.
"Particularly because he told him one thing and did something else. He told him that he was going to include him in the process, not that he was going to let Deshaun Watson pick the general manager and the head coach." 
Deshaun Watson too important for the Texans
Brooks also noted that Cal MacNair was in the right to apologize to Deshaun Watson. Primarily because Watson is the most important player on the team.
Watson is the star of the team, and the franchise must do everything to keep him. The team needs to build around him, now with the new General Manager in place.
He noted, "But he talked about this being an inclusive process where he's going to bring him in. But when you say that and you go and do something else, now you have the face of the franchise feeling some kind of way.
"Cal McNair was right to try and men fences so this franchise can get bay on track because they need Deshaun Watson to play at a high level." 
ADVERTISEMENT
Article continues below this ad
Brooks concluded that Watson needed to feel valued if he was going to continue playing at the highest level. "And the only way he is going to play at a high level is if he feels valued by the leaders of the franchise, and that's the management and ownership team."
Can the Texans convince Watson to stay after angering him? They did make a mistake by not consulting him in the decision. But it appears both parties are trying to make amends moving forward.
ADVERTISEMENT
Article continues below this ad