NFL Analyst Says Josh Allen is Still a 'Second-Tier Quarterback'
Published 01/26/2021, 1:46 PM EST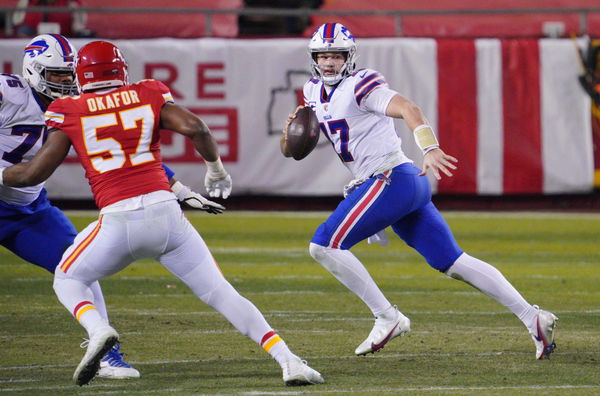 ---
---
Josh Allen had a wonderful season this year. He was able to lead the Buffalo Bills to a 13-3 record this season, second-best in the league, and took them to the AFC championship game. However, he wasn't able to get them past the mighty Kansas City Chiefs to go to the Super Bowl.
ADVERTISEMENT
Article continues below this ad
NFL analyst Bart Scott, on his show, admitted that Patrick Mahomes put on a show in the championship game to seal the win; whereas, Josh Allen was practically invisible. The performances from both quarterbacks further illustrated the gulf in quality between them.
He said, "He went out there, he put on a show. He just shows there's levels to this. And Josh Allen, we gave him a lot of credit for what he did this year – he didn't even show up. He didn't show up. You could say to a certain extent Davante Adams didn't show up."
ADVERTISEMENT
Article continues below this ad
Scott explained that Davante Adams of the Packers did not play well because the Buccaneers cordoned him away from the rest of the team.
The same cannot be said for Josh Allen, who just disappeared from the championship game. He pointed out Allen and Stefon Diggs for not stepping up during the big game.
"But that was for a different reason, that's because they bracketed them, they had a great plan. But I think the fact that Diggs couldn't step up in a big moment and the fact that we thought Josh Allen had evolved as a passer, that he would know where to go with the ball."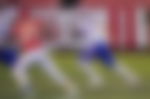 Josh Allen close to being elite, but not quite
Scott explained that the Chiefs did an excellent job at accentuating Allen's weaknesses. But his game against Kansas showed the world that he was still not an elite quarterback. Allen made a lot of progress this year, but he is still not close to the quarterback that Mahomes, Rodgers, or Brady are.
"They fired him up with a lot of pressure, challenged his receivers at the line of scrimmage. He couldn't find where to go with the ball.
"And that shows that he's not ready, he's not as evolved as we thought he was, that he's still not on that level of Mahomes."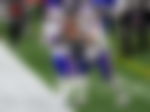 Scott added, "We were talking about him in the MVP race. And he showed there's level to the stuff. He still hasn't ascended to Brees, he still on that second-tier quarterback, trying to graduate to where the big boys and the big dogs play."
ADVERTISEMENT
Article continues below this ad
Can Josh Allen become an MVP one day? He still has a lot of growing to do. But Allen proved this season that he can be one of the best players in the NFL.
Additionally, he also proved that he just needs a little more seasoning before he can lead a team to the Super Bowl.
ADVERTISEMENT
Article continues below this ad