NFL Analyst Shares Positive Update on Chiefs' Patrick Mahomes Status for AFC Championship Game
Published 01/22/2021, 1:49 PM EST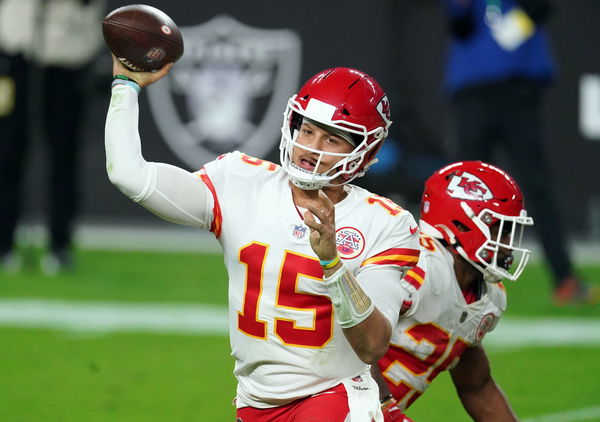 ---
---
Patrick Mahomes is in a race to be declared fit. Mahomes left the field against the Cleveland Browns with a concussion scare.
ADVERTISEMENT
Article continues below this ad
There were many concerns about whether Mahomes would be fit to play in the AFC championship game against the Buffalo Bills. The Chiefs are attempting to return to the Super Bowl, and they will need Mahomes in order to do that.
In a positive turn of events, NFL analyst Jeff Darlington revealed that there is optimism regarding Mahomes' injury. He walked the audience through the stages of the NFL concussion protocol and noted that Mahomes is close to the final stages of being cleared.
ADVERTISEMENT
Article continues below this ad
He will get the all-clear from the team doctor, but it won't matter until the NFL's examiner gives him the green light.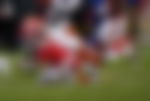 "You heard Andy Reid basically say that he feels great about where Patrick Mahomes is at. And basically, if you think about the NFL concussion protocol, there's five stages to that.
"Mahomes is basically between four and five right now, I anticipate. He will probably get cleared by the Chiefs trainer today. Then the big question is simply the independent neurological examiner." 
Patrick Mahomes close to being fit for the AFC championship game
However, he believes that Mahomes can feel fit and ready to go, but the examiner must allow him to play. He thinks that Mahomes is more likely to get the green light from the NFL's medical examiner.
ADVERTISEMENT
Article continues below this ad
And the Kansas City Chiefs are expecting Mahomes to get the approval and planning the game around Mahomes' status.
"Mahomes can say and does say that he can as feel as good as he wants but not until that independent examiner says that he is back to baseline and fully capable of full-contact can Mahomes step back on the field in a game situation."
ADVERTISEMENT
Article continues below this ad
He added, "We do anticipate that will happen, the Chiefs are planning for it to happen, but not until that examiner gives the okay will we know that Mahomes is back on the field."
Will Patrick Mahomes be declared fit before the game? All signs suggest that Mahomes will be playing against the Buffalo Bills.