NFL Analyst Stephen A Smith Makes His Pick Between the Green Bay Packers and Tampa Bay Buccaneers
Published 01/22/2021, 3:00 PM EST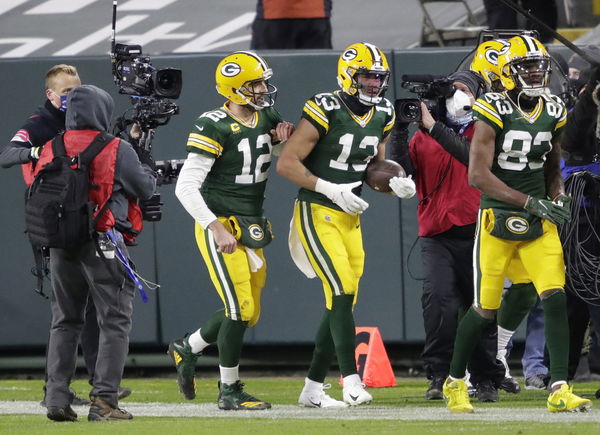 ---
---
The Green Bay Packers take on the Tampa Bay Buccaneers this weekend for the NFC championship game. Both teams compete for a shot at the Super Bowl.
ADVERTISEMENT
Article continues below this ad
But more importantly, it is the first meeting between Tom Brady and Aaron Rodgers in an NFL playoff game. The two team will be going to battle for supremacy and for legacy.
Popular NFL analyst Stephen A. Smith spoke on First Take today about the upcoming game. Smith shared how he had backed the Tampa Bay Buccaneers and Tom Brady to do well for the entire season.
ADVERTISEMENT
Article continues below this ad
Even when they suffered their blowout loss to the New Orleans Saints' in the regular season, Smith never wavered from his selection.
He said, "I can't explain. All year I've been saying the Buccs are going to the Super Bowl. Even when they lost to the Saints, not once but twice, especially after they got smacked down 38-3.
"Even though I was reticent about it, I ain't jumping off the bandwagon. And I picked them to beat the New Orleans Saints. I picked them to do it and they did it."
However, Smith does not believe the Buccaneers can defeat the Green Bay Packers. While he knows how clutch Tom Brady can be, he thinks that the Packers are playing at too high a level, with players like Davante Adams, Adam Lazard, and Marquez Valdes-Scantling being some of the best performers for the team.
"But I can't pick Tom Brady this week. I can't do it. That bad man! My brother from another mother. When it comes to Aaron Rodgers, who I believe to be the greatest talent at the quarterback position ever, watched them last week against those LA Rams.
"Watched him with Lazar and Davante Adams and Valdes-Scantling and I'm looking at Aaron Rodgers, and it's at Lambeau Field." 
Green Bay Packers on a solid run right now
ADVERTISEMENT
Article continues below this ad
Smith noted that this being one of the first NFC championship games played at Lambeau since Brett Favre was the quarterback will make it an interesting affair. He called Aaron Rodgers the exception to his rule of always selecting Tom Brady to win the big game.
He added, "There hasn't been an NFC championship game at Lambeau Field since Brett Favre was the quarterback for the Green Bay Packers.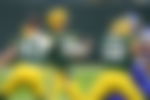 "I usually don't do this. There are exceptions to every rule, and Aaron Rodgers qualifies as the exception. I'm rolling with Aaron Rodgers."
ADVERTISEMENT
Article continues below this ad
Can the Green Bay Packers defeat the Buccaneers? This is a legacy game for Aaron Rodgers. While Brady is the more decorated of the two players, Rodgers is still looked at as one of the all-time greats. And a victory over Brady in their only post-season game would do wonders for his legacy.