"Not for Everybody"- NFL Analyst Warns Urban Meyer of Challenges of Coaching in the NFL
Published 01/18/2021, 11:29 AM EST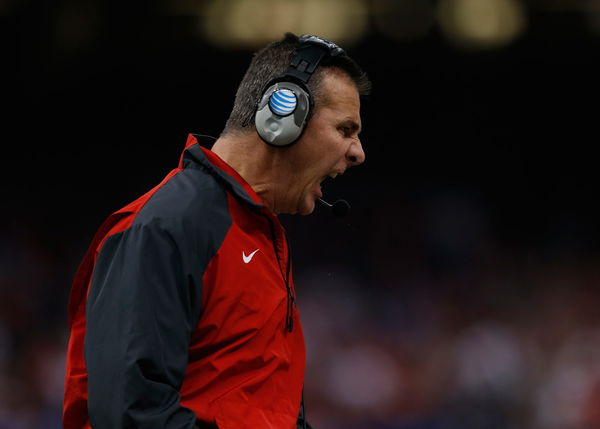 ---
---
Urban Meyer is now a very busy man. After being announced as the new Head Coach of the Jacksonville Jaguars, Meyer must now focus on how to improve this team.
ADVERTISEMENT
Article continues below this ad
It will not be a significant challenge, given that the Jaguars were only able to muster one win last season, and anything above that next year will be an improvement. But he has his work cut out for him.
NFL analyst Rex Ryan spoke about the decision of the Jaguars to hire Meyer. He congratulated Meyer on getting the job but warned him that he is now in the big leagues.
ADVERTISEMENT
Article continues below this ad
He spoke about the challenges of transitioning from a college coaching career to the NFL, citing the example of other coaches before Meyer, who flamed out within a short time.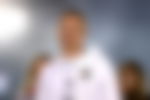 "Welcome to the men's league. You're going to find out real quick there's a huge difference. There is no doubt this man can flat out coach. But it is a night and day difference.
"Why do coaches come into the league and quit after a year, don't even make it a full year? I can give you 2 examples of that – Lou Holtz and the dude that quit on the Falcons, whatever his name is." 
Can Urban Meyer turn the Jaguars' ship around?
However, Ryan did note that he is excited about the appointment. Ryan believes that if the Jaguars front office can surround him with the right support staff and assistant coaches, he can help turn this team around for good.
He also understood that the decision was an easy one for Meyer, given the circumstances surrounding the Jaguars right now. He said, "But anyway, it happens all the time. It's a different league, it's a different mindset.
"There's no gimmies in here, you can't schedule a victory…Ain't no one AAs in this league. To me, he's going to find that out. I'm excited about it.
"I think it is a good hire if you can get Raheem Morris on his staff, surround yourself with some guys for some NFL experience."
He noted that while Meyer will have Trevor Lawrence as the #1 pick, the situation in Jacksonville is not as easy as compared to the college football scene.
ADVERTISEMENT
Article continues below this ad
Meyer will not have the ability to go recruit players to come to play for him. He has an advantage with the cap limitations of the Jaguars, but will need to be smart.
"You're going to need it and I get it, it's a great situation. You get Trevor Lawrence, you get to draft him, and you got a lot of room in that cap.
"You can't go out and recruit them all like you did in college football. And I just hope he stays healthy and all that. We've seen him drop out a couple of times and I'm just telling you – this league is not for everybody."
ADVERTISEMENT
Article continues below this ad
Can Urban Meyer turn around the situation in Jacksonville? Meyer is one of the most celebrated coaches in the collegiate football circuit and had an excellent winning percentage throughout his tenure. He has the tools to be able to improve the Jaguars, but it will not be an easy task.