The Patrick Mahomes-led Kansas City Chiefs are on Course to Re-Write Super Bowl History
Published 02/01/2021, 8:09 PM EST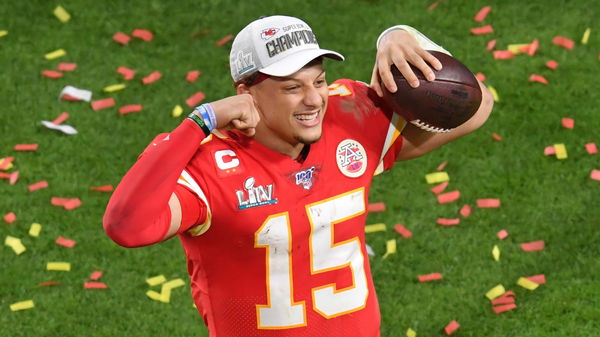 ---
---
The die has been cast, the stars are ready and February 7th, 2020, is fast approaching. Ladies and gentlemen, it's Super Bowl week and we couldn't be more excited.
ADVERTISEMENT
Article continues below this ad
Defending champions Kansas City Chiefs will travel down south to take on the Tom Brady-led Tampa Bay Buccaneers. This will be the first time in the league's history that a Super Bowl is being played in front of home fans.
This could also be the first time a team wins back-to-back Super Bowls. That is, provided Patrick Mahomes and Co. are able to defeat the Bucs in Tampa Bay.
ADVERTISEMENT
Article continues below this ad
As we edge close to this weekend's season finale in Florida, let's take a look at some of the teams who have already won the Super Bowl in consecutive seasons.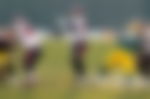 List of teams that completed back-to-back Super Bowl wins
1966-67 Green Bay Packers (Super Bowls 1 & 2)
1972-73 Miami Dolphins (Super Bowls 7 & 8)
1974-75 Pittsburgh Steelers (Super Bowls 9 & 10) and 1978-79 Pittsburgh Steelers (Super Bowls 13 & 14)
1988-89 San Francisco 49ers (Super Bowls 23 & 24)
1992-93 Dallas Cowboys (Super Bowls 27 & 28)
1997-1998 Denver Broncos (Super Bowls 32 & 33)
2003-04 New England Patriots (Super Bowls 38 & 39)
Tom Brady and the Buccaneers aiming for glory
ADVERTISEMENT
Article continues below this ad
Of all the teams mentioned in that list, only the Steelers have won a Lombardi in successive seasons on 2 occasions. Tom Brady achieved this feat 15 years ago with the Patriots. He has the opportunity to stop Mahomes from doing the same this Sunday night.
Despite a strong display against the Packers in the NFC Championship Game, the Chiefs will start as favorites this weekend. Mahomes is playing MVP level football (yet again) and WR Tyreek Hill and TE Travis Kelce are not far behind.
This is going to be a clash of 2 offensive juggernauts. We predict the unlikely hero in Super Bowl LV will be the winning team's defense.
ADVERTISEMENT
Article continues below this ad
But Tom Brady has a knack for winning Super Bowl MVPs. He's going all-out to win that 7th Championship ring and we can't wait to see him step on the field again. Game on!