Seattle Seahawks Emerge as COVID-19 Champions With Zero Positive Tests All Season
Published 01/12/2021, 9:48 AM EST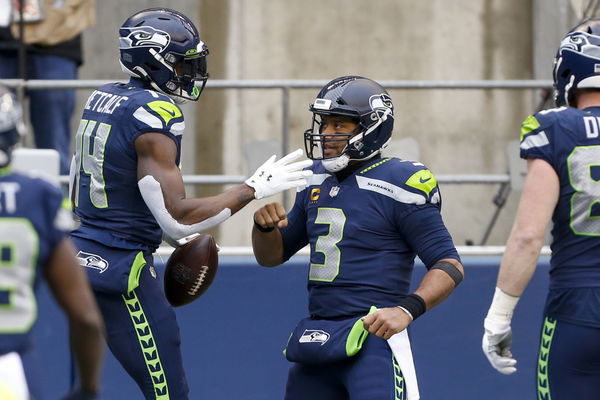 ---
---
The 2020 NFL season ended on a sour note for Russell Wilson and the Seattle Seahawks. Pete Carroll's boys suffered a major upset on Saturday as they were knocked out by NFC West counterparts, Los Angeles Rams.
ADVERTISEMENT
Article continues below this ad
The Seattle offense just could not penetrate a Rams defense led by the in-form Aaron Donald and Jalen Ramsey. Wilson and Co. looked dejected leaving the CenturyLink Field as they were forced out in the NFL Wild Card Round.
Despite the heartbreak, there were some positives to take back for coach Carroll and his band of speedsters. The resurgence of DangeRuss Wilson and the budding camaraderie between the two WRs, Tyler Lockett and DK Metcalf.
ADVERTISEMENT
Article continues below this ad
Another plus point for the Seahawks is the fact that they were one of the most efficient teams in the NFL to tackle the COVID-19 crisis.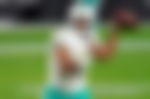 Seattle Seahawks knocked out of NFL Playoffs but win the COVID-19 battle
Coach Pete Carroll has been on the back of his players all season as they tackled the Coronavirus pandemic with great determination. Prior to Saturday's loss, here's what Carroll had to say about his team's stringent COVID-19 protocols.
He said, "It is hard. It is a challenge. Heck yeah it is, it is for everybody. But we also found that by facing it up and going for it and not backing off the challenge and not succumbing to the nature that, 'Oh gosh, it's so tough' and weakening, we stayed strong."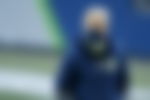 "I worry right now as our guys leave that they won't have the support system around them to keep them strong. Because we figured it out how to deal with it here. It's just plain diligence.
ADVERTISEMENT
Article continues below this ad
"Every frickin' day, every thing you're doing. It doesn't change when you go home. It doesn't change for our people in our community. That's the only way you can get this done.
"We can kick ass on this thing, but you need support, you need help and you need people to rally with. You need theme, you need attitude, you need approach, all that stuff to get it done," Carroll said via Pro Football.
The Seahawks will not be happy with how their campaign concluded. But they will hope to bounce back in 2021. They've defeated COVID, now it's time for another battle.
ADVERTISEMENT
Article continues below this ad