Stephen A. Smith Picks THIS Quarterback Over Six-Time Super Bowl Winner Tom Brady
Published 01/27/2021, 3:39 PM EST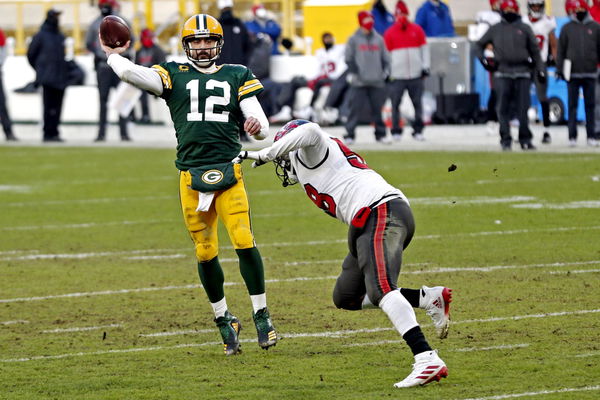 ---
---
There was a lot of optimism surrounding Aaron Rodgers and the Green Bay Packers in the build-up to Sunday's NFC Championship Game at Lambeau Field. It was Rodgers' first NFC finale in front of home fans and he couldn't have been more excited. But coach Matt LaFleur's 2020 NFL campaign came to an abrupt end, similar to their exit at the same last season. Who was to blame for their loss? Six-time Super Bowl winner Tom Brady, of course.
ADVERTISEMENT
Article continues below this ad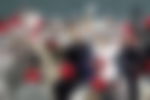 Tom Brady-led Tampa Bay Buccaneers fought their way to a nervy 26-31 win as they held on to seal a spot in this year's Super Bowl LV event. Rodgers threw for 346 yards with 3 passing TDs against 1 interception. But, a crucial call by coach LaFleur at 4th down ultimately proved to be the difference between both teams.
ADVERTISEMENT
Article continues below this ad
This was Brady's second win over the Packers this season. One can't help but wonder if the Rodgers vs Brady debate has finally come to an end. But, a certain NFL analyst is determined not to bow down to the majority.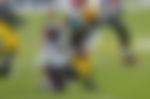 It's Aaron Rodgers over Tom Brady for Stephen A. Smith
Popular American TV show personality, Stephen A. Smith, is known for his controversial takes on sporting matters. But, this one might be deemed a little too far-fetched by NFL aficionados. Smith was asked to choose between Tom Brady and Aaron Rodgers, and he picked the latter for the following reason.
"Aaron Rodgers is so special. I'm gonna go out here on a limb and say it regardless of the six Super Bowl titles by Brady, the four by Montana, the four by Terry Bradshaw, the three by Troy Aikman, the two by Peyton, and Eli Manning, all of that stuff. There is not a quarterback alive or dead that I would have taken ahead of Aaron Rodgers I'm gonna say it again. Alive or dead," Smith said earlier today.
ADVERTISEMENT
Article continues below this ad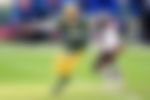 Rodgers finished the regular season with 4,299 passing yards and a mammoth 48 passing touchdowns. He further threw for 652 yards and had 5 passing touchdowns in this year's NFL Playoffs.
But Brady had the last laugh in this battle, even if Mr. Smith won't agree to that. Aaron might still win the MVP title, which will be his third. Who else has three of those awards? TB12 of course.
ADVERTISEMENT
Article continues below this ad