This Popular Analyst Does Not Want to See Philip Rivers in the Pro Football Hall of Fame
Published 01/20/2021, 7:50 PM EST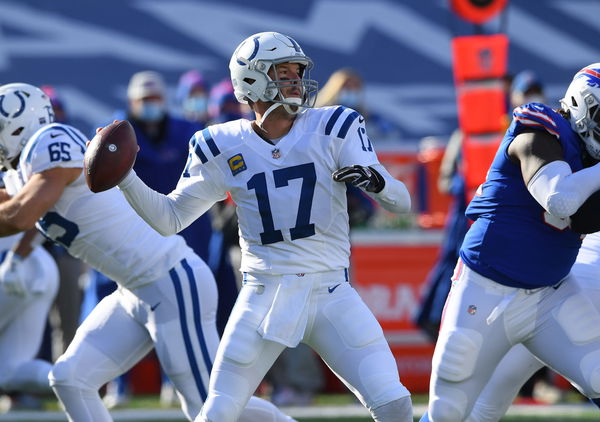 ---
---
After just one year with the Indianapolis Colts, Philip Rivers announced his retirement from professional football on Wednesday. Rivers' final season in the NFL ended with a Wild Card loss to Josh Allen and the Buffalo Bills a couple of weeks ago. The 39-year-old finished the 2020 NFL regular season with an 11-5 record. Rivers threw for 4,100+ yards with 24 passing touchdowns against 11 interceptions.
ADVERTISEMENT
Article continues below this ad
He ended his career with one AFC Championship appearance. However, Rivers will always feel the sting of having never played in a Super Bowl game, something which he admits himself.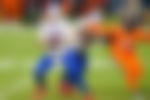 ADVERTISEMENT
Article continues below this ad
Skip Bayless has some harsh words for the now-retired Philip Rivers
On the latest segment of Skip and Shannon: Undisputed, co-host Skip Bayless had an interesting take on whether Philip Rivers deserves to be inducted into the Pro Football Hall of Fame.
He said, "If it were my call. Philip Rivers wouldn't be in my Pro Football Hall of Fame. That's not a knock on him. He just wasn't transcendent. He is in what I call the Hall of very good, because he was very good. In fact, I consider Philip Rivers, a classic overachiever. He didn't have the biggest arm. He did have the funkiest delivery I've ever seen in all my years watching football. I don't even understand how the ball comes out."
ADVERTISEMENT
Article continues below this ad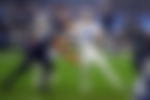 "I honor his career. I admire his career. But when we're talking about the Hall of Fame, I just can't go there because I want my hall of fame to have just true greatness like transcendent greatness in it. And it seems like by the year we water it down a little bit more and a little bit more," Bayless said.
Rivers has been one of the most consistent quarterbacks over the course of his 17-year career in the NFL. He is an 8-time Pro Bowler and also won the NFL Comeback POTY award in 2013. The former NC State man finished his career ranked fifth in career completions (5,277), yards passing (63,440), and touchdown passes (421). He remains the Chargers' franchise record-holder in every major passing category.
ADVERTISEMENT
Article continues below this ad
During his time in the league, Rivers won 134 career games, number 2 among quarterbacks, without a Super Bowl ring. He remains eighth all-time in career wins behind legends like Dan Marino, Brett Favre, John Elway, Tom Brady, Drew Brees, and Ben Roethlisberger.