WATCH: New England Patriots Fans Find New Team to Support for the Playoffs
Published 01/24/2021, 1:11 PM EST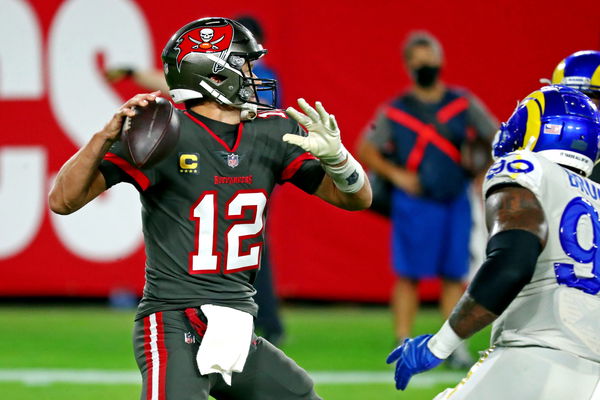 ---
---
The New England Patriots were very disappointing this year. The perennial goliaths of the NFL for the past decade missed the NFL Playoffs for the first time since 2008.
ADVERTISEMENT
Article continues below this ad
The loss of Tom Brady has been immense for the franchise, which is why they have put in a series of uncharacteristic performances with Cam Newton in the pocket.
However, not all hope is lost for the Patriots' faithful. Ahead of the conference championships games tonight, many Patriots fans have backed a new horse.
ADVERTISEMENT
Article continues below this ad
Unsurprisingly, it is the new team of their former stalwart Tom Brady – the Tampa Bay Buccaneers. Given the loyalty the New England Patriots' fanbase feels toward Brady, this was an expected outcome.
Tom Brady spent most of his career with the New England Patriots. During his illustrious tenure there, he won 6 Super Bowl titles and created a dynasty within the franchise. With Brady as his first mate, Bill Belichick was able to establish himself as one of the greatest coaches of all time. New England Patriots struggling without Brady
However, since Brady and the Patriots parted ways, the fortunes have been very different for both sides. While Brady was able to lead his franchise to the Playoffs, the New England Patriots could not show up. Over the course of the season, the Patriots were only able to muster a meager 7-9 record.
However, it seems like there is no love lost between Patriots fans and Tom Brady. Given how much he has done for their franchise, the love for Brady still lives in the hearts of the New England Patriots.
ADVERTISEMENT
Article continues below this ad
And they will be rooting for their former talisman as he enters the NFC championship game against the Green Bay Packers.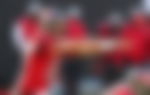 Tom Brady has a chance to go to the Super Bowl one more time in his career. But the challenge of the Green Bay Packers could be too much for him to overcome. However, Brady has shown throughout his career that he can never be discounted in a big playoff game.
ADVERTISEMENT
Article continues below this ad