Yet Another Stat to Solidify the Case for Tom Brady as the GOAT
Published 01/19/2021, 2:54 PM EST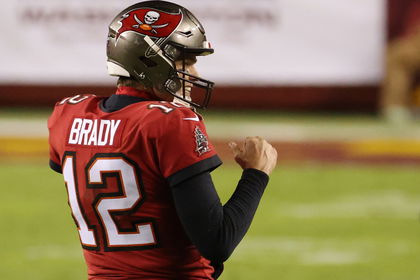 ---
---
Tom Brady is a record-breaking machine. Entering the twilight years of his career, it's gotten to the point that almost every other game Brady starts, he either breaks or sets an all-time record.
ADVERTISEMENT
Article continues below this ad
While there are many stats to make a case for Brady as the GOAT, this might just be the craziest one yet. We all know that Tom Brady is the league's winningest quarterback.
With 6 Super Bowl rings, and over 200+ career wins, it is Brady's ridiculous run in the Playoffs that sets him apart from the rest.
ADVERTISEMENT
Article continues below this ad
Tom Brady can take on franchises himself
Tom Brady has played in 43 playoff games in his career so far. And among those 43, 32 have resulted in victories. That's a win percentage of close to 75%.
With his latest win coming against the New Orleans Saints, Brady is a league of his own. And by that we mean that he is possibly the only player who challenges entire franchise playoff records.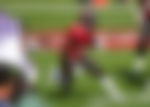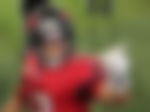 Brady's 32 victories mean that he now has more playoff wins than all but 5 franchises in the league. A mind-numbing stat, to say the least.
The quarterback is tied in terms of wins with the San Francisco 49ers (32). Only the Dallas Cowboys (35), Pittsburgh Steelers (36), Green Bay Packers (36), and the New England Patriots (37) have more wins in the playoffs than Brady.
The Patriots who lead the Playoffs record can thank Brady for that as well as 30 of their playoff wins have come courtesy of the quarterback.
Brady on course for ring #7
With the Tampa Bay Buccaneers taking on the Green Bay Packers in the NFC title game, Brady has the chance to get one better over his former franchise.
The Pittsburgh Steelers and the New England Patriots are the 2 most successful franchise in terms of Super Bowl rings. With 6 each, the franchises are at risk of falling behind Brady in the race.
ADVERTISEMENT
Article continues below this ad
If Brady can take the Bucs all the way, then he'll have more Super Bowl rings than his previous franchise accumulated in their entire history.
A win for Brady will also mean that he'll make the Bucs the first franchise in NFL history to play a Super Bowl at their own home ground.
Like we said before, in almost any game that Brady starts, a record tumbles. The man can take on entire franchises on his own if he wishes. And truly no player can replicate what Tom Brady has achieved in his 2-decade-long career.
ADVERTISEMENT
Article continues below this ad