Bruce Arians Reacts to Gatorade Bath After Winning the Super Bowl
Published 02/15/2021, 2:21 AM EST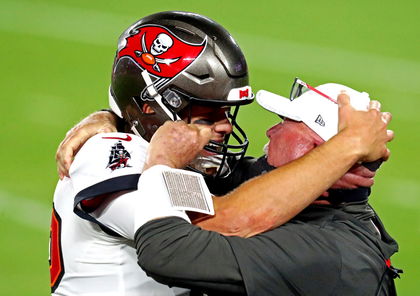 ---
---
Bruce Arians is on cloud nine right now. After continued struggles, Arians was finally vindicated as a good Head Coach, when he led the Tampa Bay Buccaneers to victory over the Chiefs in the Super Bowl. For Arians, his name goes down in the annals of football lore, with other legendary coaches who accomplished the feat.
ADVERTISEMENT
Article continues below this ad
Bruce Arians spoke to the Tampa Bay Times and noted that the moment their victory was solidified was the happiest moment of his career. He even enjoyed the time-honored tradition of the Gatorade bath.
The Gatorade Bath occurs when players take the canister of the drink and pour it over the coach as they celebrate the win. And Arians was completely overjoyed with the win.
ADVERTISEMENT
Article continues below this ad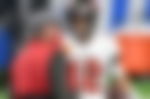 He said, "It was everything you could ever dream about. Even the Gatorade bath, because that's a big part of it and it's the first one I ever had.
"They tried it at Temple, and I was faster then and I got away. I also had a brand new suit on and I said, 'Oh, you're not going to ruin this suit'."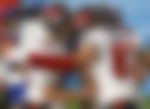 Bruce Arians calling the shots well
For Arians, the road to the Super Bowl was a long and arduous one. Prior to the arrival of Tom Brady, the Buccaneers were a very poor team, with a growing crop of young stars for the future.
The arrival of Brady changed everything for them. However, Arians and Tom Brady did not get along very well during the early part of the season.
Arians was publically critical of Tom Brady when he didn't perform well, or according to his standard. This was a stark contrast to how Patriots' Head Coach Bill Belichick would treat TB12.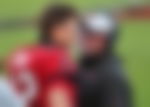 But the two eventually resolved their differences and worked together to take the team to their first Super Bowl in close to two decades.
ADVERTISEMENT
Article continues below this ad
Can Bruce Arians lead the Buccaneers to another Super Bowl next season? He has the biggest weapon in his arsenal, Tom Brady.
Despite his performances in the regular season, Brady comes alive in the Playoffs, especially at this age. Brady and Arians can bring even more success to the Buccs.
ADVERTISEMENT
Article continues below this ad