Buccaneers' Antoine Winfield Explains Celebration Aimed at Tyreek Hill During Super Bowl Showdown
Published 02/08/2021, 12:33 PM EST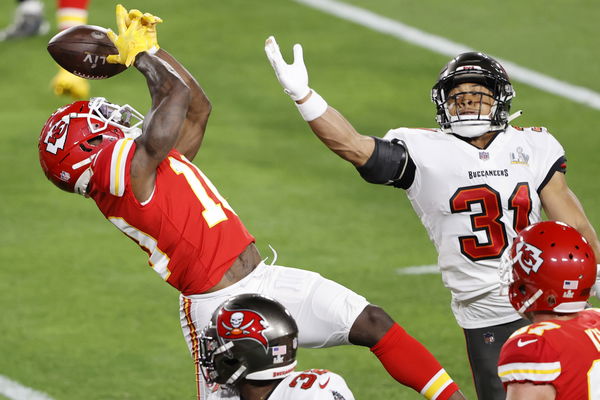 ---
---
Antoine Winfield Jr. and the Tampa Bay Buccaneers overcame the odds last night. Going up against the defending champions, the Buccaneers stifled the Kansas City Chiefs to lift the Super Bowl. The Buccaneers' defense was massive last night, holding the Chiefs to just 9 points, and 0 touchdowns throughout the game.
ADVERTISEMENT
Article continues below this ad
In a bit of catharsis from earlier in the season, Antoine Winfield Jr. mocked Tyreek Hill during the game, similar to how Hill did against Tampa Bay. Winfield Jr. threw up a peace sign in Hill's face and was charged with a taunting foul. However, he seemed content with it, as it was revenge for what Hill had done to him and the Buccaneers during the regular season.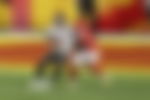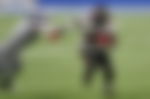 ADVERTISEMENT
Article continues below this ad
He said, "The taunting, it was something I just had to do. When we played them earlier, Hill went off on us. He back-flipped in front of my face and gave me the peace sign. So it was only right that I gave him the peace sign right back to him at this moment. It felt amazing to be able to do that. I'm not even gonna lie."
Antoine Winfield Jr. gets his revenge on Tyreek Hill
Winfield and the defensive unit of the Buccaneers were absolutely sensational last night. They completely squeezed out the Chiefs' attack. Patrick Mahomes was rarely able to complete a pass, thanks to the immense pressure they put on him, Travis Kelce, and Hill. It was the worst performance of Patrick Mahomes' career, who endured just his second playoff loss in his career.
ADVERTISEMENT
Article continues below this ad
Given how the regular season encounter between the two teams went, the Buccaneers were looking to get one over on the defending champs. And what better way to do it than to snatch the Lombardi trophy from them on the grandest stage in front of the Buccaneers' own fans at Raymond James stadium. It was a satisfying win for the Tampa Bay Buccaneers.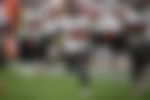 ADVERTISEMENT
Article continues below this ad
Can the Buccaneers go back-t0-back next season? The Chiefs season this year showed how difficult it is for a team to win consecutive Super Bowl titles. However, the Buccaneers have Tom Brady in their team. And with the GOAT on your side, you have the chance to turn the impossible into reality.