NFL Super Bowl News: Buccaneers' Head Coach Bruce Arians Credits Tom Brady for Showing Team How to Win
Published 02/08/2021, 12:27 PM EST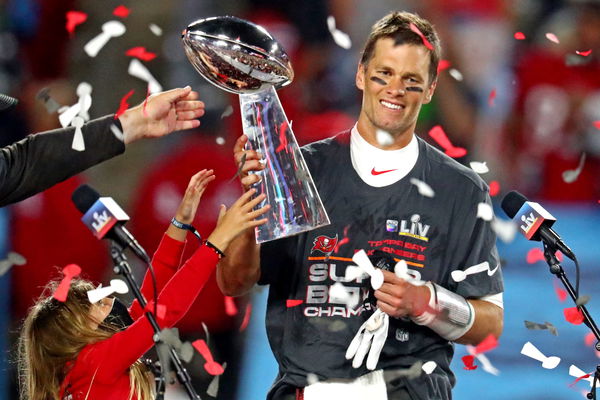 ---
---
Tom Brady was able to silence many of his critics last night. In the Super Bowl, Brady led the Tampa Bay Buccaneers to defeat the Kansas City Chiefs to win the Super Bowl. It was Brady's night to shine, as he walked away with the Super Bowl MVP trophy. In just his first season with the Buccaneers, he was able to get them to win the Super Bowl trophy.
ADVERTISEMENT
Article continues below this ad
Buccaneers' head coach Bruce Arians spoke to the press the morning after the Super Bowl. He praised Tom Brady for the effect he has had on the Buccaneers. Prior to his arrival, the Buccaneers were a good team that couldn't get the job done. Arians called Brady a serial winner and noted how greatly the team has changed thanks to him.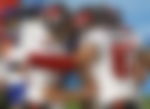 ADVERTISEMENT
Article continues below this ad
Brady's arrival really transformed the team. It seemed as though both parties really needed each other. While Brady's first few games did not go very well, the team began to pick up momentum in the closing stages of the season. Brady was able to secure a playoff spot for the Buccaneers' team. And now, he led them past Washington, the Saints, the Packers, and the Chiefs to win it all.
Tom Brady aging like fine wine
For Brady, his one year stint in Tampa Bay has validated his status as the GOAT. Many of Brady's detractors often argued that Brady was able to win those Super Bowl rings thanks to Bill Belichick and the Patriots' system. But after leaving the Patriots, he went on to win yet another Super Bowl ring, whereas the franchise failed to miss the playoffs without Brady in the team. Early into his time with Tampa Bay, Brady had problems with Bruce Arians. Arians was very critical of Brady, especially in front of the press. However, as the season went on, they both were able to resolve their differences and move forward with the collective interest of the team at the heart of their motivations. And now, they have a Super Bowl to show for their effort.
ADVERTISEMENT
Article continues below this ad Tom Brady's win last night solidified his status as the GOAT. He now has more Super Bowl rings than any other franchise in NFL history, surpassing his former team the Patriots. He won them all six of their Super Bowl titles and has gone on to surpass them with his seventh ring with Tampa Bay.
ADVERTISEMENT
Article continues below this ad