Did Tom Brady Have the Greatest Playoff Run by a QB in NFL History?
Published 02/15/2021, 7:56 AM EST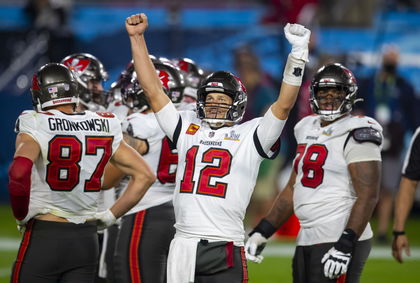 ---
---
Tom Brady has done it again. The legendary quarterback guided the Tampa Bay Buccaneers to their second-ever Super Bowl title and in the process ended up earning his seventh ring as well.
ADVERTISEMENT
Article continues below this ad
With a new franchise and multiple stumbling blocks ahead of him, Brady faced every adversity with poise and confidence. Though he's done it six times in the past, many believe this is his greatest postseason run yet. This is because he beat multiple MVPs, adjusted to a new team, and tackled the COVID conundrum.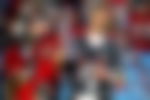 Moreover, some NFL fans may feel that this might be the greatest postseason run by a QB in the sport's history. While that may well be the case, there is one genuine contender to this stake. That man is none other than Brady's arch-nemesis, Eli Manning.
ADVERTISEMENT
Article continues below this ad
Did Eli Manning have a better run than Tom Brady?
The season in question here is 2007. Manning and the New York Giants entered the playoffs as the 5th seed with a 10-6 record. While Manning's flaws were exposed multiple times over the course of the regular season, he was a force to reckon with in the playoffs.
The Giants were the underdogs in almost every postseason game they played. Defeating the likes of the Tampa Bay Buccaneers, Dallas Cowboys, Green Bay Packers boasting the likes of QB legends Tony Romo and Brett Favre all on the road, Manning's biggest challenge awaited him in the Super Bowl.
Waiting for them at the final hurdle were the undefeated New England Patriots led by a prime Tom Brady. 2007 was Brady's best season statistically as he threw 50 touchdowns and made it to the All-Pro team. However, against all odds, Manning beat Brady and his undefeated Patriots to cap off what was widely considered the greatest playoff run by a QB in NFL history.
ADVERTISEMENT
Article continues below this ad
But, Brady's performance in 2020 has now put that claim to the test. The Tampa Bay Buccaneers QB threw 10 touchdown passes in the playoffs. In the process, he also beat three MVPs in the form of Drew Brees, Aaron Rodgers, and Patrick Mahomes – a feat never accomplished before.
If you ask us, the answer is simple. Brady beats Manning hands down. With a whole new team, during a season affected by a pandemic, and at 43, Brady proved he is the GOAT. Hence, it's only fair that he gets the bragging rights for this one as well.
What is your take on the same?
ADVERTISEMENT
Article continues below this ad