Emmy Award Winning Writer Has a Bizarre Take on Tom Brady's Preparation for Super Bowl LV
Published 02/28/2021, 12:06 PM EST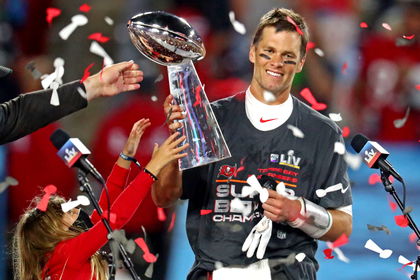 ---
---
Tom Brady won an unprecedented seventh Super Bowl ring by defeating the Kansas City Chiefs at Super Bowl LV. The 2020 season finale which went down in Tampa, Florida further strengthened Brady's legend in the NFL.
ADVERTISEMENT
Article continues below this ad
But, to prepare for the summit tie, Tom Brady had to make sacrifices. To be the GOAT, it's no secret that Brady has had to often forego certain things in life.
And for Super Bowl LV, it meant staying away from his family to channel into the champion mindset. The Tampa Bay Buccaneers quarterback had sent his family, including his wife Gisele Bundchen and his three children to their Florida mansion 12 days before the Super Bowl tie.
ADVERTISEMENT
Article continues below this ad This meant that the quarterback stayed alone at home to prepare for the game against the Kansas City Chiefs. And in the end, this ultimately helped Brady and his side lift the Lombardi Trophy. However, one man has been a bit critical of Brady's approach to the Super Bowl game.
Was sending his family packing a step too far for Tom Brady?
Three-time Emmy award-winning writer and producer, Damon Lindelof, during a segment of the Rich Eisen Show talked about how he felt that Brady sending his kids packing was a bit much of the quarterback.
"I do feel there's a part of me as a father, that (believes) you shouldn't be able to send your children away as an excuse for excellence in any field," said Lindelof.
Lindelof, a Jets fan, admitted that his hatred for the Patriots franchise is deep-rooted, but said that his opinion is not based on that.
"Look, I'm a Jets fan as well. So the from the moment that Bill Parcells left to go to New England, I hated the Patriots. So this is nothing against Tom Brady, personally, because he was a Patriot for so long. And I can acknowledge that he is an incredible football player," he added.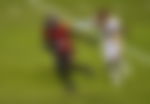 Lindelof questions Brady's greatness
But Lindelof said that he wouldn't have had the same reaction had he told his wife to send their kids packing.
"So when I heard that he sent his kids packing for the latest Super Ball so he could get into the appropriate headspace to win the game. I was like, 'Dude, you know what would happen to me if I said to my wife, we need to send our son away for a couple of weeks because I'm writing this episode of television and it's really important because it's a finale." Taking a further dig at Brady, the Emmy award winner questioned Brady's greatness because of the decision.
ADVERTISEMENT
Article continues below this ad
"I kind of feel like if you have to send your kids away, you're not really that great. You know, like how distracting are your kids. Just tell them to keep it down a little."
So do you feel Brady took it a step too far? Or was it okay for him to need his own space with the Super Bowl on the line?
ADVERTISEMENT
Article continues below this ad