'He Made Greatness a Lifestyle' – NFL Great Tips His Hat To the GOAT Tom Brady
Published 02/07/2021, 10:58 PM EST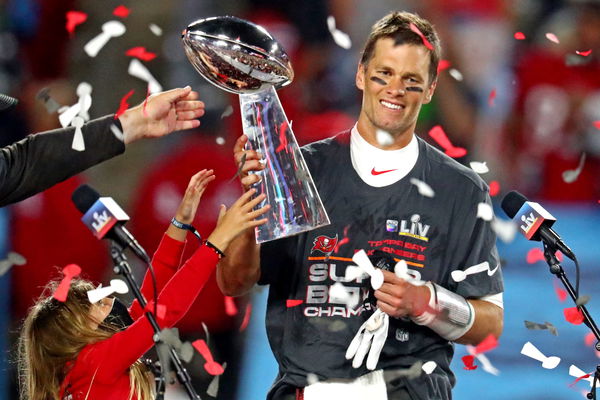 ---
---
Winning a Super Bowl ring is no easy task. Winning seven? That's only something Tom Brady can do.
ADVERTISEMENT
Article continues below this ad
The Tampa Bay Buccaneers quarterback has defied all odds yet again by winning a historic seventh Lombardi Trophy. Now 43, the quarterback has embraced the winning lifestyle better than anyone else.
And one NFL great feels it's time the NFL community came together to tips its hat in favor of Tom Brady.
ADVERTISEMENT
Article continues below this ad
Tom Brady can lift any team up
During a segment of Fox Sports' Super Bowl watch party, former NFL player Ray Lewis talked about the impact that Tom brady has had on the sport and how he has made greatness a lifestyle.
"Greatness… A lot of people think greatness is this thing you pick up and put down. But Tom made it a lifestyle," Lewis said.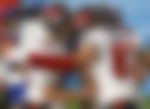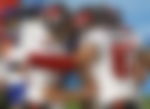 "When you watch the way he prepares, when you watch the way he gets people around him to prepare. That's what greatness is. Being great is an individual process. Greatness is getting everybody around you to believe in that. And that's what he's done.
He has to be the greatest quarterback of all time, because of the work he's done, with the players who he's done it with, and how he continues to win," he added.
Appreciating the greatness of Brady
Lewis said that he is aware of people getting tired of Brady winning all the time. But the former Baltimore Raves players said that instead of complaining, players around the league should do something to stop him.
ADVERTISEMENT
Article continues below this ad
"I say this all the time. If you want to stop him, if you get tired of Tom Brady and you get tired of him winning, Stop it. Do something about it. And if you can't do anything about it then join the game and appreciate what he's done," Lewis said.
"You got to take your hats off to that guy. He's made greatness a lifestyle."
43 and still playing like a man in his 20's Brady is a freak of nature. A quarterback who will go down in history as the greatest to have ever played the sport.
ADVERTISEMENT
Article continues below this ad