How Tampa Bay Buccaneers Were Able to Dominate Patrick Mahomes & Kansas City Chiefs, Explains NFL Analyst
Published 02/09/2021, 5:21 PM EST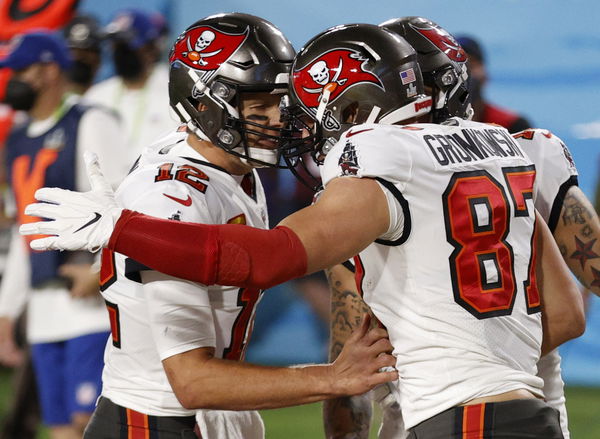 ---
---
The Tampa Bay Buccaneers overcame all the odds this weekend. In the Super Bowl, they were able to defeat the defending champions Kansas City Chiefs handily in order to lift the Super Bowl trophy in their own stadium. It was a dominant performance, as the defensive unit of the Buccaneers held Patrick Mahomes and the Chiefs to zero touchdowns throughout the game.
ADVERTISEMENT
Article continues below this ad
NFL analyst Michael Vick spoke recently on Undisputed. He noted that the Buccaneers put on a great team performance. And while Todd Bowles has been garnering plaudits for his defensive tactics, Buccs' offensive coordinator Byron Leftwich also deserves a lot of credit. He believes that the Chiefs also came in with underwhelming tactics.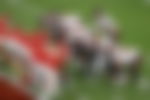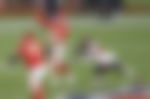 ADVERTISEMENT
Article continues below this ad
He said, "I think the biggest reason that this game was won, and I know we talked about Todd Bowles this morning, but you got to give some credit to Byron Leftwich and also Tom Brady. When they started to run the football, they came up in the first drive and went 3-0. And they may have run it once and drive it twice. But I would say to myself 'this is the wrong formula'." 
Tampa Bay Buccaneers dominated the Chiefs
Vick added that the Buccaneers' running game was absolutely crucial to their win. Executing a solid running game is not easy, and failing to do it right would've given the ball to Patrick Mahomes. However, the Buccs were excellent in their running game execution, which allowed them to steamroll the Chiefs.
ADVERTISEMENT
Article continues below this ad
"If you don't sustain a good running, then you're going to give the ball to Patrick Mahomes. And this could turn into a high scoring shootout game. Second possession, they give the ball back, they run in Fournette…Running game became existent. All of a sudden the play-action became evident." 
Vick further noted, "It was something they relied on continuously throughout the first half. Then they find their comfort zone, and their comfort zone was created by the play calling. And I think Brady benefitted from it, I think the entire offense benefitted from it. And then it was just smooth sailing from there."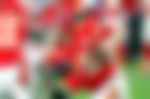 ADVERTISEMENT
Article continues below this ad
What was the biggest reason for the Buccaneers' victory? Both units of the team played exceptionally well and had an equal part in getting the Lombardi trophy in the hands of the Buccaneers.