NFL Analyst Spells Out What Could Stop the Tampa Bay Buccaneers From Repeating Super Bowl Success
Published 02/11/2021, 2:32 PM EST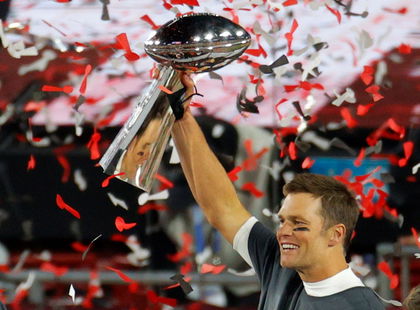 ---
---
The Tampa Bay Buccaneers were recently crowned the NFL champions for 2020. After a whirlwind season, the Bucs against all odds claimed their second Lombardi Trophy in franchise history.
ADVERTISEMENT
Article continues below this ad
A team full of superstars brought together by the leadership of Tom Brady, Bucs fans have a lot to look forward to in 2021. But defending their title might not be as easy as many believe it to be.
During a segment of GMFB, NFL analyst Peter Schrager talked about how the Buccaneers success story could be short lived.
ADVERTISEMENT
Article continues below this ad
Tampa Bay Buccaneers could be hurt by 'Disease of more'
"Heard of the disease of more. It's a Pat Riley term and he said we had to always avoid it when he was the coach of the LA Lakers. Because when you're building towards something it's all this collective team goal," Schrager said.
"When you have that victory, the team goals, undoubtedly, sometimes slip a little bit and the individual goals come to the forefront," he added.
Further commenting on the issues, Schrager said that after their Super Bowl success multiple players with contracts running out are likely to chase big paycheques. Something the franchise may not be able to afford with the limited cap space.
"Brady's never been that guy, but the disease of more is Shaq Barrett, having to go up against Lavonte David, Ndamukong Suh, and Chris Godwin in negotiations."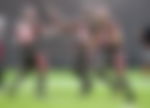 The Buccaneers management will have some important decisions to make regarding their franchise tag as well.
"Truly there's still a salary cap, and there's only one franchise tag that can go around. I would say Chris Godwin or the Lavonte David are probably gonna get it this year. There's only so much money to go around," said Schrager.
ADVERTISEMENT
Article continues below this ad
He further highlighted that it'll be difficult for the Buccaneers to bring back all the superstars running out of contract.
"Godwin has every right to want to make huge money this offseason he was incredible. So does Davis, Barrett, and Brown… When you start these negotiations with the front office they have to choose at some point and then resentment seeps in."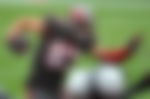 ADVERTISEMENT
Article continues below this ad