Patrick Mahomes has Historically Poor Performance in the Super Bowl
Published 02/07/2021, 11:20 PM EST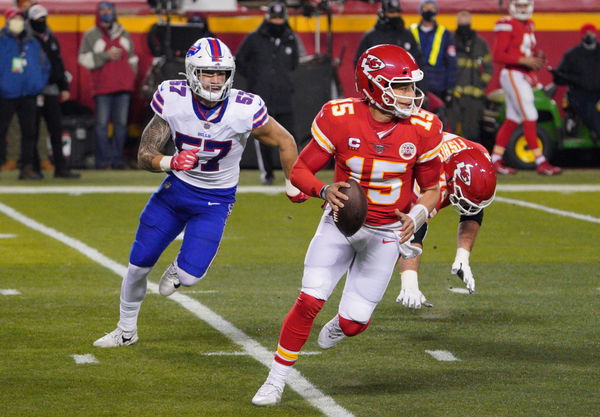 ---
---
Patrick Mahomes had the worst performance of his career tonight. On the stage where, last year, Mahomes stole the show, he was embarrassed by the Tampa Bay Buccaneers. The Buccaneers held Mahomes and the Chiefs to 9 points as they blew them out with 31 of their own to win the Super Bowl in their own stadium.
ADVERTISEMENT
Article continues below this ad
Patrick Mahomes put on the worst game of his career. He threw no touchdowns throughout the game and constantly had his passes intercepted or forced into an incompletion. It was only the second loss of Mahomes' playoff career, and it came once again at the hands of Tom Brady.
Tonight marks the first time in his NFL or college career that a Patrick Mahomes-quarterbacked team did *not* score a TD.

It's probably the first time EVER he started a game and his team didn't find the end zone once.

A masterful, dominant performance by the @Buccaneers.

— Field Yates (@FieldYates) February 8, 2021
ADVERTISEMENT
Article continues below this ad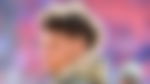 The performance was a scathing indictment of Mahomes and the Kansas City Chiefs. They had the best record in the NFL this year, as the defending champions went 14-1. In the playoffs, the Chiefs looked just as strong, with Mahomes' solid performances masking their inefficiencies. And against the Tampa Bay Buccaneers, those inefficiencies were exposed greatly.
Patrick Mahomes comes up short
However, it wasn't all because of Mahomes. The Tampa Bay Buccaneers' defensive unit played a masterclass against the Chiefs. They held off the attacking threats of Travis Kelce and Tyreek Hill. Kelce was especially poor, missing several opportunities to catch the ball and make progress by running up the field. Hill was completely isolated by the defensive unit, who cut him off.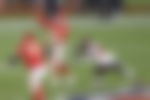 Mahomes is still very young in his career. And given that this only the second loss of his playoff career, it is fair to assume that Mahomes has still proven his greatness throughout his career. This one game should not define his quality. However, given the stature of the game and the stakes involved, the game does leave a major mark on Mahomes' legacy.
ADVERTISEMENT
Article continues below this ad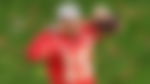 Coming up short against Tom Brady in a Super Bowl is nothing to be ashamed of. However, given how much hype has gone behind Mahomes, with many declaring him the successor, it was a must-win game for him. But Mahomes is talented enough and young enough to be able to bounce back and challenge Brady's GOAT status in the future.
ADVERTISEMENT
Article continues below this ad