Super Bowl LV: Chiefs Goal Line Stop Versus Tampa Bay Buccaneers Was Historic in Every Sense
Published 02/07/2021, 8:07 PM EST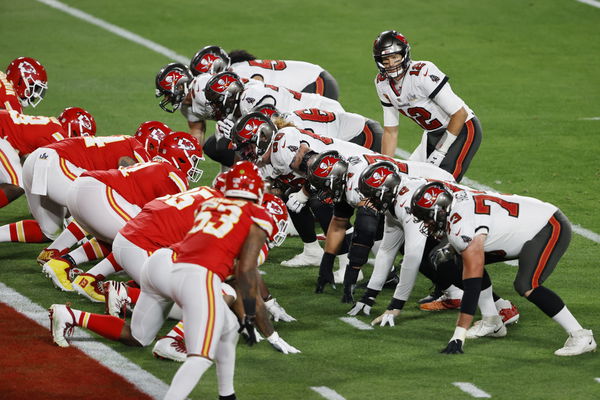 ---
---
Super Bowl LV is off and running. The Tampa Bay Buccaneers have stifled the Kansas City Chiefs offense throughout the first half. And their offense has been trying to make the most of that so far.
ADVERTISEMENT
Article continues below this ad
Tom Brady and the Buccaneers got the lead in the first quarter of the game with a Tom Brady touchdown pass to Rob Gronkowski. And they had the chance to extend their lead even further in the second quarter.
At the Chiefs 1-yard-line, the Buccaneers lined up to run the ball for their second touchdown of the game. But what followed was a historic goal line stop by the Chiefs defense.
ADVERTISEMENT
Article continues below this ad
An anomaly in Super Bowl history
A 1-yard goal line stop is not something you expect to see often. But going by the numbers over the years, it's not something too unusal when it comes to the Super Bowl.
Leonard Fournette's rushing attempt was the fourth rush on 4th-and-Goal in NFL history. But the Chiefs goal line stop against the Buccaneers was the third such attempt to be stopped on its tracks.
According to ESPN Stats & Info, the only one time that a player has been able to rush and score from such a position was Emmitt Smith back in Super Bowl 28.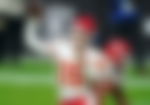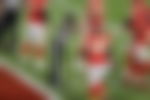 For the Chiefs as well, the goal line stop was their first of the season. Teams were 9-for-9 when going for it on 4th-and-1 against the Chiefs this season, including the playoffs.
ADVERTISEMENT
Article continues below this ad
The Chiefs have particularly been poor in the redzone this season. Ranking 32nd in the league for redzone defense, this aspect of the game has been their most glaring drawback.
With the second half now set to commence, the Buccaneers lead the Chiefs 21-6. With the Chiefs yet to get a touchdown, they'll have to rely on their defense to stop the Bucs on their tracks to avoid letting this game go out of their hands.
ADVERTISEMENT
Article continues below this ad