Super Bowl Winner Leonard Fournette Reveals His Early Struggles With Tampa Bay Buccaneers
Published 02/08/2021, 10:19 AM EST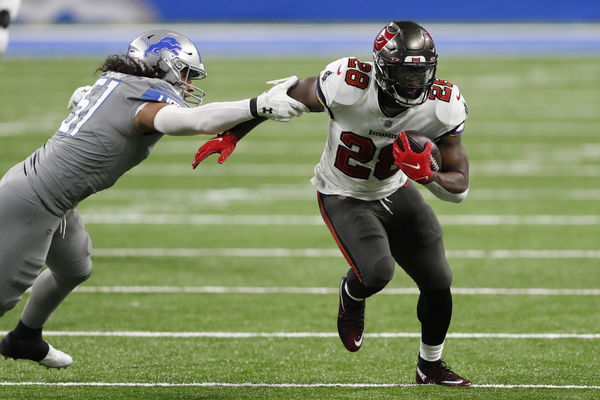 ---
---
Leonard Fournette has witnessed a great turnaround through the course of a season. Fournette ended the NFL season last year with the Jacksonville Jaguars. Before the off-season, Fournette was released by the Jaguars.
ADVERTISEMENT
Article continues below this ad
By September of 2020, Fournette went to the Tampa Bay Buccaneers. And now, he is a Super Bowl winner in just a year's time.
Fournette spoke to the press after his Super Bowl victory. He noted that he had conversations with Tom Brady and Bruce Arians prior to the playoffs. He was ready for the big moments and the opportunities that come with them.
ADVERTISEMENT
Article continues below this ad
While he got off to a rocky start with the Buccaneers, he was proud to end the season as a Super Bowl champion.
He said, "When the playoffs started, I told Tom, I told BA, this is what I'm here for. I'm ready for big moments, I'm always there for big games. And like I said, it was a struggle for me at first. The cut was in the back of my head, still bothering me. I just kept my faith."
Leonard Fournette redeems himself
ADVERTISEMENT
Article continues below this ad
Fournette was a highlight of the Super Bowl, playing some of the best football of his career. He had 16 carries, and rushed for 89 yards, averaging about 5.6 yards per carry. He even had the touchdown that sealed the win for the Buccaneers in the second half, after another excellent Tom Brady pass.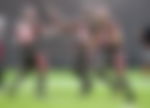 It has been a long road for Fournette, whose career looked to be in jeopardy after being released by Jacksonville Jaguars. While the Jaguars floundered this season, Fournette ended the season with a Super Bowl ring. So he will feel a degree of vindication now that the confetti is being swept away.
ADVERTISEMENT
Article continues below this ad
Any doubters that Fournette had will now have to sit silently, and give the man his plaudits. He performed well on the biggest stage on football, after being waived just a year earlier. His name is forever etched in the history books a Super Bowl winner. The victory is so much sweeter given everything he had to endure on his way to getting the ring.