NFL Super Bowl News: Tampa Bay Buccaneers Player Jokes He Would Have to Retire if he Dropped the Lombardi Trophy thrown by Tom Brady
Published 02/11/2021, 12:59 PM EST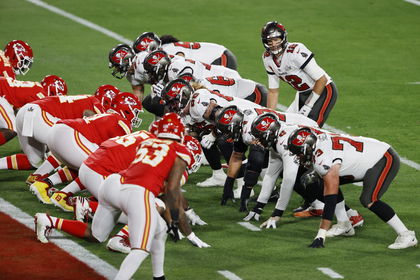 ---
---
The Tampa Bay Buccaneers won the Super Bowl title this year. The Buccaneers defeated the defending champions Kansas City Chiefs in their own home to lift the Super Bowl. For Tom Brady, the win solidified his status as the greatest of all time, as he surpassed every NFL franchise for the most Super Bowl wins in history.
ADVERTISEMENT
Article continues below this ad
Given how familiar he is with the Lombardi trophy, he decided to have some fun with it during the celebrations. During the Tampa Bay Buccaneers boat parade, Tom Brady decided to throw the Lombardi trophy across the water to Cameron Brate who was on another boat. Brate spoke to the press after the celebrations and joked about how important his catch was.
ADVERTISEMENT
Article continues below this ad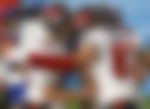 He said, "If I had dropped that? I think I would've had to retire. That was amazing. He pointed it at me. We talked about it earlier. It was a great throw. I mean, what do you expect from Tom Brady. A great throw." It was a hilarious moment for the fans, but one can only imagine how scared Brate must have been seeing the trophy come his way from Brady's throw.
Tampa Bay Buccaneers having fun with the Super Bowl
While Brate catching the Lombardi trophy from Brady's throw was impressive, it was far from the most important catch of the week. Brady had an excellent performance during the Super Bowl. He found his longtime friend and teammate Rob Gronkowski in the first quarter with an excellent pass to open the scoring for the Buccaneers.
ADVERTISEMENT
Article continues below this ad From then on, the Buccaneers were in control of the game. Brady found Gronk once again before the end of the half for yet another touchdown. The duo made history during the game, becoming the duo with the most combinations for touchdowns in NFL playoff history. They surpassed the earlier record of Joe Montana and Jerry Rice, who set the record with the 49ers.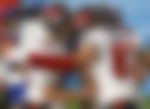 ADVERTISEMENT
Article continues below this ad
Can Tom Brady lead the Buccaneers to the Super Bowl next year? The team has a lot of work in the post-season to decide how they want to construct the roster. Many players could look to cash in on their high value, which would force the Buccaneers to bring in some new stars to fill the gaps.