Tom Brady, Rob Gronkowski Continue to Set NFL Post-Season Records
Published 02/07/2021, 8:04 PM EST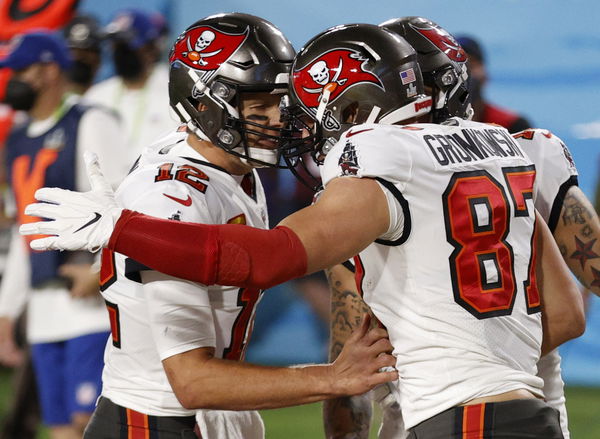 ---
---
Tom Brady arrived in Florida with massive expectations on his shoulders. After 20 years with New England Patriots, the 43-year old veteran was on the hunt for a new challenge.
ADVERTISEMENT
Article continues below this ad
He wanted to prove to himself that he still has it in him to go all the way and win another Super Bowl ring. He wanted to make, the ultimate comeback. It's safe to say, he hasn't disappointed thus far.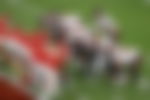 Tom Brady started Super Bowl LV on a sour note. Defending champions Kansas City Chiefs were the first to get points on the board with a 3-point field goal midway through the first quarter. However, that's when Brady and his former Patriots teammate Rob Gronkowski decided it was time to take things up a notch.
ADVERTISEMENT
Article continues below this ad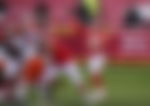 Tom Brady and Rob Gronkowski are bringing THE HEAT in Super Bowl LV
It was in the dying stages of the opening quarter that Brady connected with Gronkowski for the first touchdown of the game. In doing so, Brady took his career Super Bowl passing touchdowns count to 19. He is the only player apart from Joe Montana (11) to have 10+ passing touchdowns at this stage of the season.
In addition to that, Rob Gronkowski took his career NFL post-season receiving touchdown tally to 13. He is now in second place behind the legendary Jerry Rice who leads the pack in NFL Playoff receiving touchdowns at 22.
ADVERTISEMENT
Article continues below this ad
But if that wasn't enough, both these players linked up once again in the second quarter to increase the home team's lead. Gronkowski broke through the Chiefs defense to make his way to the Red Zone.
That's when Brady spotted his Bucs teammate and launched an easy throw to secure his 2nd passing touchdown of the game. The Chiefs defense just cannot handle the heat at the moment. They'll need a performance of a lifetime from Patrick Mahomes and Co. in the second half to get back in this game.
ADVERTISEMENT
Article continues below this ad