NFL Twitter Gears up for Super Bowl Night as Tampa Bay Buccaneers Take on Kansas City Chiefs
Published 02/07/2021, 4:12 PM EST ---
---
The Super Bowl is finally here. The greatest sporting spectacle on planet earth is just moments away and Twitter as expected is abuzz. With the Kansas City Chiefs taking on the Tampa Bay Buccaneers, we look at some of the best reactions from the Twitterati.
ADVERTISEMENT
Article continues below this ad
It all boils down to Super Bowl night
After a one-of-a-kind 2020 season hit by the raging pandemic, it all boils down to this. Being played out at Tampa, Florida, the Buccaneers are the first franchise in NFL history to be playing the Super Bowl at their home ground.
ADVERTISEMENT
Article continues below this ad
Super LV has plenty of intriguing story lines to look forward. But first let's take a look at the Twitter build up for the big game.
There's a lot of things people in the world don't agree on, but can we all agree on one thing for once… the day after the #SuperBowl should be a national holiday. Thank you for coming to my Ted Talk.

— Mike Uva (@Mike_Uva) February 7, 2021
Tom Brady versus Patrick Mahomes
Among one of the many intriguing storylines to look forward to, this is the pick of the lot. The battle of two generational quarterbacks. Kansas City Chiefs Patrick Mahomes versus Tampa Bay Buccaneers Tom Brady.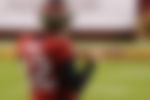 The 2 quarterbacks are chasing history. While Mahomes is looking to make it back-to-back Super Bowl wins, Brady is chasing Super Boql ring #7. Calvin Johnson started his career when Tom Brady was 30, played a full career, and has been inducted into the Hall of Fame as a first-ballot finalist – and Brady plays in another Super Bowl tomorrow night.

— Cody Swartz (@cbswartz5) February 7, 2021
Peyton Manning is going into the Pro Football Hall of Fame the night before Tom Brady is playing in his 10th Super Bowl

— trey wingo (@wingoz) February 7, 2021
Today will mark Tom Brady's 10th Super Bowl start and just the third time ever that a QB has started a Super Bowl since turning the age of 40:

Super Bowl LII: Tom Brady, 40
Super Bowl LIII: Tom Brady, 41
Super Bowl LV: Tom Brady, 43

— Field Yates (@FieldYates) February 7, 2021
Tom Brady is in the twilight years of his career. Now 43, the quarterback though shows no signs of slowing down. Winning all three of their playoffs games on the road, the Buccaneers quarterback is looking to win a seventh Super Bowl ring. A feat that would leave him with more Super Bowl wins that even the most successful NFL franchises.
Patrick Mahomes on the other hand is the man many believe can challenge Brady's records in the years to come. And the first step to achieving that is by winning his second ring at Tampa today.
Who are the celebrities rooting for?
Everyone is hooked to Super Bowl Sunday and countless celebs and athletes have come forward to share their support for their favorite team.
ADVERTISEMENT
Article continues below this ad
ADVERTISEMENT
Article continues below this ad
Now just moments away from kickoff, which franchise do you think will end the night on top? The Kansas City Chiefs or the Tampa Bay Buccaneers?