While Tom Brady's Entire Fortune Is at Risk Thanks to Crypto Fall, Serena Williams' Time to Take Over Begins After Landing This Billionaire Mega-Athlete as Her Business Partner
Published 11/10/2022, 5:00 PM EST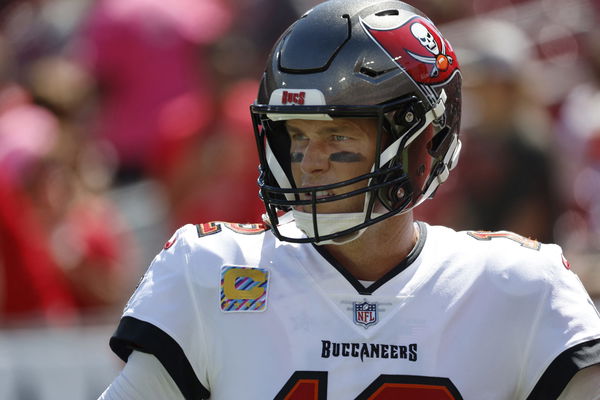 The world of NFTs and cryptocurrency is a crazy market and at the same time very much volatile. While the NFL superstar Tom Brady struggles to hold his fortune from tumbling, tennis legend Serena Williams has stepped foot along with a Billionaire partner from the sports fraternity to multiply her existing wealth.
After a splendid 27 years career, Williams seems to have chosen the modern ways of wealth creation. However, the current market is experiencing a big slump, and despite all those setbacks, the winner of 23 Grand Slams decided to give it a shot.
ADVERTISEMENT
Article continues below this ad
Along with her husband, Alexis Ohanian, Williams has partnered in Sorare, a player-owned fantasy sports game, as a board advisor. This company focuses on NFTs and is based in France. Meanwhile, the Soccer legend and Billionaire athlete, Lionel Messi, has joined the company as the brand ambassador.
This will give an immense boost to the company's overall brand value all over the world. Getting this Argentinian star on the board is a big ask; however, the organization was successful in roping Messi as its face.
This news took no time to spread like a wildfire. Netizens worldwide got to know more about the company and its future plans. Williams had invested a big chunk of her wealth and is expected to focus on its development as the executive of this blockchain venture. The company's net worth is estimated at around $4.3 billion. It prominently sells the NFTs of famous soccer players.
Although this moment might be a starting point for Williams and her partners, the NFL star Tom Brady has already suffered a lot. He was unable to stabilize his position in the market, something that he was confident about a few months ago.
Tom Brady is at risk of losing millions
The crypto market is experiencing a free fall right now, with major currencies plummeting to their lowest ever. The Buccaneers quarterback, who happens to be a major investor in the crypto exchange company FTX, is going through a major slump.
ADVERTISEMENT
Article continues below this ad
Along with Brady, Gisele Bündchen also happened to hold equity in this company. "It's an incredibly exciting time in the crypto-world, and Sam and the revolutionary FTX team continue to open my eyes to the endless possibilities," Brady said back when he joined the board as a brand ambassador.
In the last few days, FTX crashed 70 per cent after Changpeng Zhao announced an unexpected takeover. Already the crypto market is witnessing a downfall. Major currencies like Bitcoin and Ethereum have suffered heavy losses of up to 11 and 18 per cent.
ADVERTISEMENT
Article continues below this ad
Per reports, the company's CEO, Sam Bankman-Fried, has lost more than $14.6 bn in one night. So one could imagine the magnitude of this ongoing slump. People expect it to plunge more in the coming days.
Watch This Story : Aaron Rodgers Refuses Claim That Detroit Lions' Defense Played the Main Part in Packers' Loss