Carolina Panthers Making Moves to Possibly Make Room for a Franchise Quarterback
Published 02/21/2021, 2:51 PM EST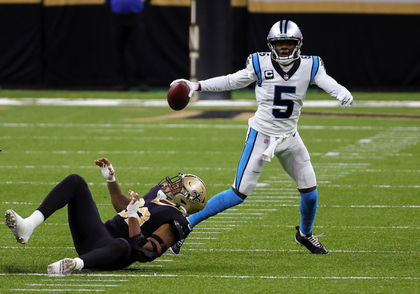 ---
---
The Carolina Panthers have been in the hunt for a franchise quarterback for quite sometime now. With former Minnesota Vikings QB Teddy Bridgewater filling in for the franchise, the Panthers are looking to make a move this summer for that elusive star field general.
ADVERTISEMENT
Article continues below this ad
Now the Panthers are well aware that franchise QBs don't come cheap in the NFL. Apart from requiring massive draft capital, there is also a need to have enough cap space to accommodate the wages of an NFL superstar.
The Carolina Panthers are thus making all the right moves to indicate their intentions to finally land that elusive shot caller.
ADVERTISEMENT
Article continues below this ad
Carolina Panthers improving their cap space
With the NFL launching a new minimum salary cap for 2021, the Panthers are looking to make the most of the options they have. The Panthers released 4 players this week in the hopes of clearing some cap space.
According to ESPN, the Panthers released the likes of defensive tackle Kawann Short, defensive end Stephen Weatherly, safety Tre Boston and punter Michael Palardy.
The release of these players has created $19.9 million in cap space. The Panthers now enter free agency market with a total cap space of $28.5 million.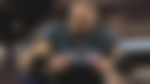 While this might not sound enough, it'll be enough to front the $15.9 million needed to bring in Houston Texans quarterback Deshaun Watson.
ADVERTISEMENT
Article continues below this ad
Watson, who is actively looking for a trade this offseason, will hardly dent any team's cap space for 2021 as he remains on his rookie contract.
It's only from 2022 that the quarterback's new 4-year $156 million contract is set to kick in. But for a player of Deshaun Watson's caliber, that sort of money is well worth it.
The Panthers were also one of the teams that made a move for Detroit Lions QB Matthew Stafford. Stafford ultimately ended up being traded to the LA Rams in a blockbuster deal, but the Panthers' intent shows that this might be the season they end up splurging big for that franchise quarterback that they've been thirsting for.
ADVERTISEMENT
Article continues below this ad