Here's the Astronomical Amount Deshaun Watson is Set to Lose if He Decides to Sit Out the 2021 Season
Published 02/27/2021, 8:49 AM EST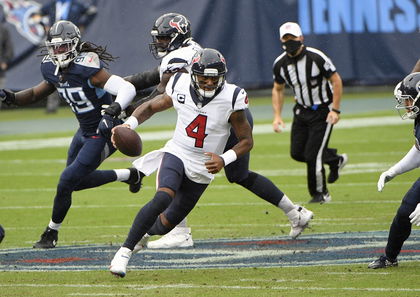 ---
---
Drafted by the Houston Texans back in the first round of the 2017 NFL Draft, quarterback Deshaun Watson is arguably one of the greatest acquisitions of the NFL's youngest franchise.
ADVERTISEMENT
Article continues below this ad
But as things stand in early 2021, the Texans are struggling to keep hold of their star quarterback. The Houston Texans have been in a downward spiral before the Texans even snapped a football in the 2020 season.
The trade of star wideout DeAndre Hopkins followed by the sacking of a GM and Head Coach Bill O'Brien, the Texans have been a mess of late.
ADVERTISEMENT
Article continues below this ad
Now looking to shore up, the franchise has been cutting multiple superstars, including the likes of defensive talisman J. J. Watt. But one player the franchise is desperate to hold on to is Deshaun Watson.
The relationship between the two parties, however, seems to have reached an impasse. While Watson seeks to move on to greener pastures, the Texans management are not willing to budge.
With new Houston Texans GM Nick Caserio stating that the franchise is not looking to entertain to any trade offers for the QB, Watson may very well still be associated with the franchise in 2021.
But as per reports, Watson is convinced that he has played his last game for the franchise. And many feel that Watson will stick to his decision regardless of what happens.
The scenario of Watson sitting out next season if not traded is very much a possibility. But such a decision is one that would burn quite a hole in his pocket.
$20 million at stake for Deshaun Watson
If Watson is to sit out 2021, we take a look at how the QB is set to lose money over the course of the season. The quarterback is first set to lose out on money if there is a mandatory minicamp this off-season. Skipping this will subject him to a fine of $93,000.
Skipping training camp will see him being fined $50,000 per day. Going by the average 34 days that training camps last, Watson would be fined a total fine of $1.7 million.
Sitting out the preseason games will see him lose out another $1.86 million of his base salary. And skipping the regular season altogether will see the quarterback lose an even bigger chunk of his base salary at a hit north of $11 million.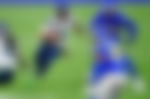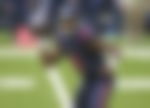 Skipping the season would allow the Texans to recover Watson's signing-bonus allocation for 2021, which is $5.4 million. Money he'd have to pay out of his own pocket.
ADVERTISEMENT
Article continues below this ad
Thus, all included, the quarterback is estimated to lose out on a whopping $20 million in fines. How the situation ultimately plays out, only time will tell.
But if the Texans maintain their stance of not trading Deshaun Watson, the quarterback is going to incur a heavy blow to his bank account. 
ADVERTISEMENT
Article continues below this ad