LA Rams Player Feels Matthew Stafford is an Upgrade Over Jared Goff
Published 03/06/2021, 1:48 PM EST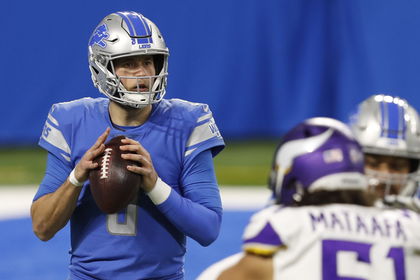 ---
---
The LA Rams trading for Matthew Stafford was the first big blockbuster move of this season. The trade, which was sealed days before Super Bowl LV, took the world by storm as the Rams offloaded two 1st-round draft picks, a 3rd-round pick, and Jared Goff to acquire Stafford from the Detroit Lions.
ADVERTISEMENT
Article continues below this ad
A heavy price to pay for a superstar quarterback. While some feel the Rams went overboard to land Stafford, some of his new teammates already feel the trade was well worth it.
Matthew Stafford can help the LA Rams dream again
ADVERTISEMENT
Article continues below this ad
LA Rams defensive lineman Michael Brockers while talking to TMZ.com said that there's a clear difference in quality between Stafford and ex-Rams QB Jared Goff.
"Is it a level up?" Brockers said. "In my heart, deeply, just understanding what (Stafford) brings, it's a level up (over Goff). It's a level up."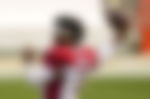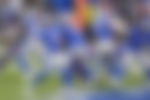 Brockers, while throwing caution to the wind, said he remains optimistic about the LA Rams' chances of making another Super Bowl soon.
"I don't want to say a lock for the Super Bowl, but with having a quarterback like that and just seeing what we did last year and just seeing what he can bring to this team, there's no wonder why we can't (win the Super Bowl)," Brockers said.
Much like everyone else, the LA Rams defensive linesman definitely has high expectations from his new quarterback. But the thought of bringing a new QB would have sounded almost silly even a little over 2 years ago, given that Goff was the man who led the side to their latest Super Bowl appearance in 2019.
ADVERTISEMENT
Article continues below this ad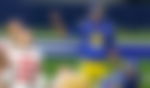 Both quarterbacks were 1st overall picks in the NFL Draft. While Stafford went to the Detroit Lions in 2009, Goff landed with the Rams in 2016.
Both are at different points of their career, and the challenges too are vastly different. While Goff will be looking to transform the Lions into a winning franchise before anything else for Stafford, it could well mean Super Bowl or bust.
ADVERTISEMENT
Article continues below this ad