NFL Analyst Expects Drew Lock to Face Competition for Starting Role With Denver Broncos in 2021
Published 03/15/2021, 11:08 AM EDT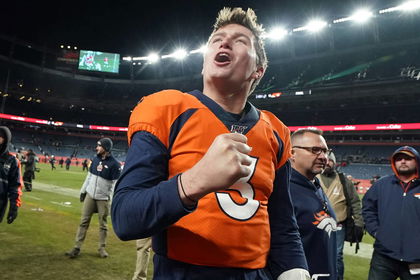 ---
---
Over the past couple of seasons, the Denver Broncos have gone from Super Bowl Champions with Peyton Manning to playoff outsiders with QB Drew Lock under center.
ADVERTISEMENT
Article continues below this ad
The franchise in fact regressed last season, finishing with a 5-11 record as compared to their 7-9 in 2019. What's important to note is that during their phase, Drew Lock was Denver Broncos' QB1.
Lock has barely faced any competition for the starting spot ever since he was drafted 2 years ago. But according to reports, all that could soon change.
ADVERTISEMENT
Article continues below this ad
Denver Broncos looking to bring in a new QB this offseason
According to NFL analyst James Palmer, the Broncos are looking to bring in reinforcements for next season. Given Lock's dismal showing in 2020, the franchise feels that the QB room is one that definitely needs strengthening.
"Keep your eye on Denver. The expectation that I've gathered is that they are going to bring in competition for Drew Lock…
"Listening to people in the building, it is 'We want to bring competition to all positions and the quarterback is not an exception to that," said Palmer.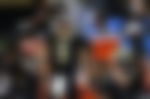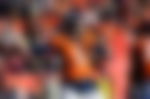 He further added that until Lock can prove himself as the next big thing for the Broncos, there's no reason not to believe that competition is on its way.
"Until Drew Lock proves that he is the next great quarterback in Denver, and they've had some great ones from John Elway to Peyton Manning, they are going to bring competition." 
Breaking down the plan to bring in reinforcement
Further commenting on why the Broncos would look to move for a veteran, Palmer said the reason is threefold.
"When you look at a veteran coming in to compete with Drew Lock, there are three aspects of it. They believe that competition could bring out the better in Drew Lock," said Palmer.
ADVERTISEMENT
Article continues below this ad
"But at the same time also they improve their backup quarterback situation which was abysmal this past season. And then at the same time they're able to find what they could do to bridge the gap if Drew Lock is not the guy moving forward," he added.
If it's a veteran QB the Broncos are looking for, they've got plenty of options. Quarterbacks like Ryan Fitzpatrick, Jameis Winston, and Andy Dalton are just some names that fit the bill as they head towards free agency.
So with the options that they have, who do you think the Denver Broncos should sign to give Drew Lock a run for his money?
ADVERTISEMENT
Article continues below this ad